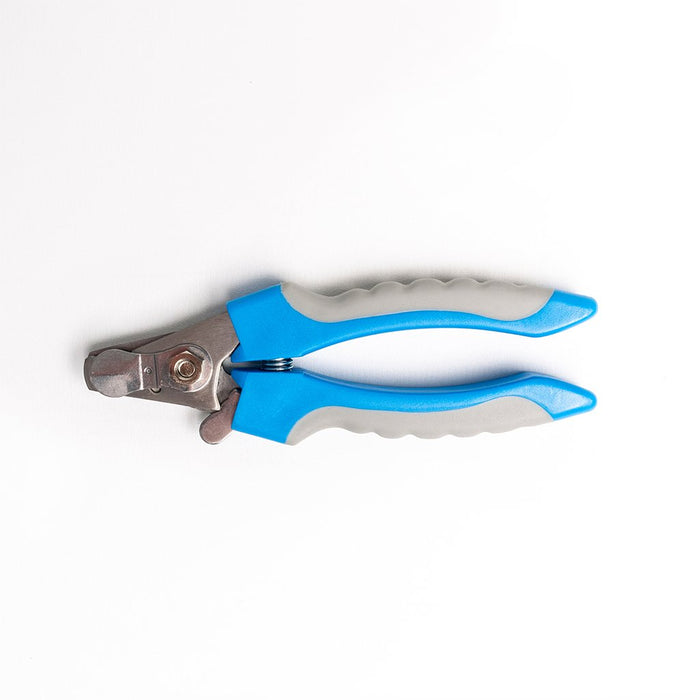 Ancol Ergo Nail Clippers
Sold out
Original price
£5.00
-
Original price
£7.29
Nails need to be kept trim and with dog groomers having to close their doors under the current circumstances, a set of good quality nail scissors is most definitely essential kit.
Long nails can be painful for dogs as long nails put pressure on their paws when walking which can be very painful, and if left unattended can cause a dog to alter their gait which can lead to even more serious health issues.
These 'scissor' style nail clippers are the ones we use for our own gang as they are sharp and have a quick action (more so than guillotine style clippers) which is essential for minimising pressure on your dog's quick when trimming their nails.
From the manufacturer:
Tempered steel blade
Indent nail guide
Safety Mechanism
Available in two sizes – Small and Large.
How to Trim Your Dog's Nails:
For more info and also a great guide to how to trim your dog's nails see this helpful article by Dogs Naturally Magazine: A Stress-Free Way For Trimming Your Dog's Toenails.
If you have never trimmed your dog's nails before we recommend that you "start small" - just tackle one, easy to get to nail in a session (e.g. try one or two per day) to give you and your dog time to get used to the whole process. Also start by taking off just very fine slivers of nail at a time so as not to cut through your dog's quick which is very painful for your dog. If you do cut through to the quick, cornflour can be handy to help stop the quick from bleeding.