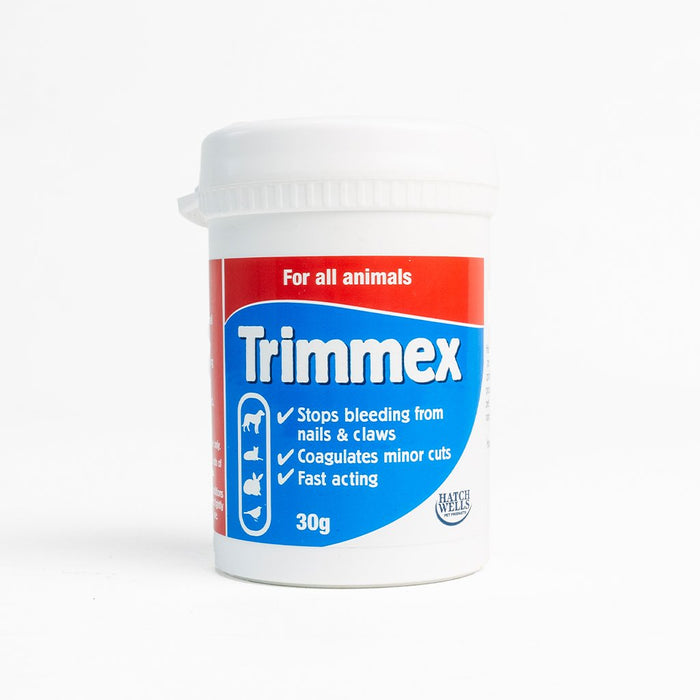 Hatch Well's Trimmex (30g) - Styptic Powder
Sold out
Original price
£7.66
-
Original price
£7.66
This is a permanent fixture in our canine first aid kit. Hatch Well's Trimmex is a styptic powder specially formulated to quickly stop bleeding that can occur during nail and claw clipping. Also great for minor cuts and scratches, and, is suitable for all animals.
Obviously we try to avoid ever having to use it but it's always good to have as a back up as catching a nail quick when trimming nails is never easy to deal with! 
The powder works simply by dabbing a small amount on the wound.