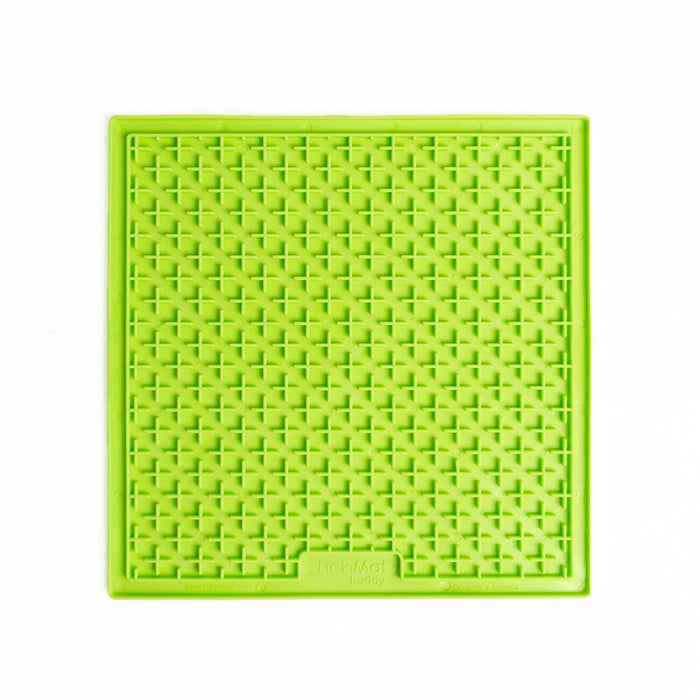 Lickimat Buddy Treat Mat for an extended treat session
Sold out
Original price
£3.75
-
Original price
£7.08
Another firm fave with our gang - Lickimat Buddy Mats are fab for an extended treat time.  Simply spread with a soft treat and leave your dog to enjoy. 
Spread a yummy treat or dog food onto a Likcimat, or in the summer we pour chicken stock onto our Lickimats and freeze for an iced treat in the heat.
Licking soft treats or food off a Lickimat can keep a dog occupied for a little while and repetitive licking is also reported to be calming and soothing for dogs so as well as being a fab, extended treat there's other benefits too.
Lickmat Buddy Mats are made from non-toxic, food grade Thermoplastic Rubber and is available in two sizes:
Small (20 x 20 cm/ 8" x 8") suitable for puppies, small and medium dogs 

Large (28 x 28 cm/ 11" x 11") suitable for larger dogs or smaller dogs for longer Lickimat time
The manufacturer advises that you supervise your dog for the first few times that they use the Lickimat Buddy Mat to ensure that they don't just try to chew it!
Lickmats are freezer and dishwasher safe.