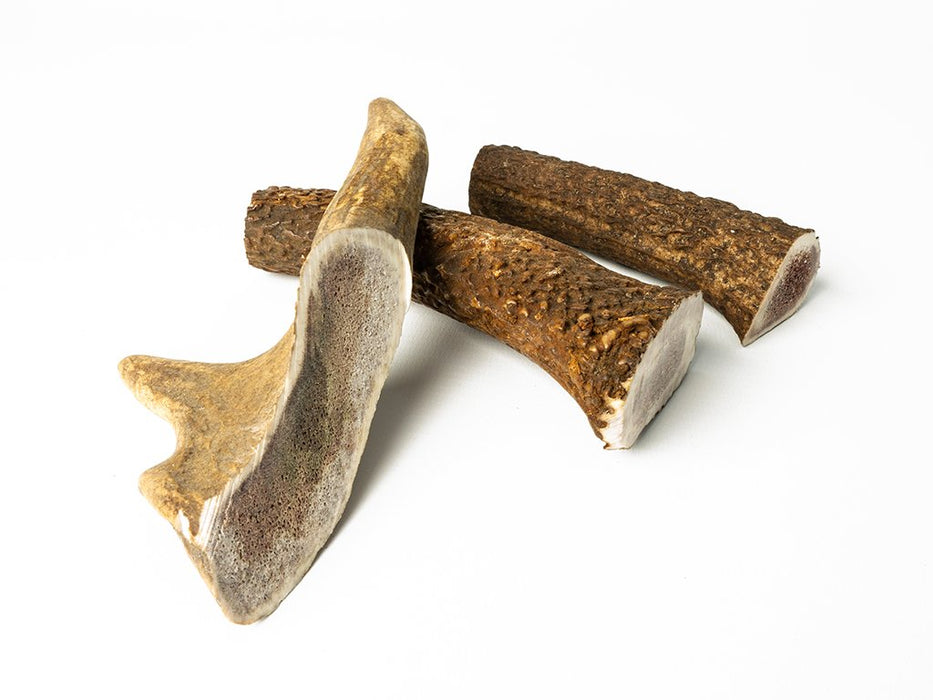 Stag Antler Dog Chew - Standard Tough
Sold out
Original price
£4.50
-
Original price
£11.67
Stag Antlers provide a fantastic 100% natural dog chew that most dogs will happily spend hours chewing on. A healthy treat packed full of vitamins and nutrients including calcium and phosphorous.

Standard Stag Antler Chews are whole antlers just chopped into sections with more of the hard outer layer of the antler left on the chew - good for dogs with powerful gnashers. 
Sizes
Stag Antlers are a natural product and the size and shape of the Stag Antler Dog Chews is very variable and they are sold by weight as follows:  
Small: minimum 50g weight
Medium: minimum 75g weight
Large: minimum 150g weight
Note that to avoid a choking risk, take the antler away from your dog once it gets worn down to a size which your dog could easily swallow. Please read all of the guidance on the manufacturer's packaging before use.  
Made in the United Kingdom.