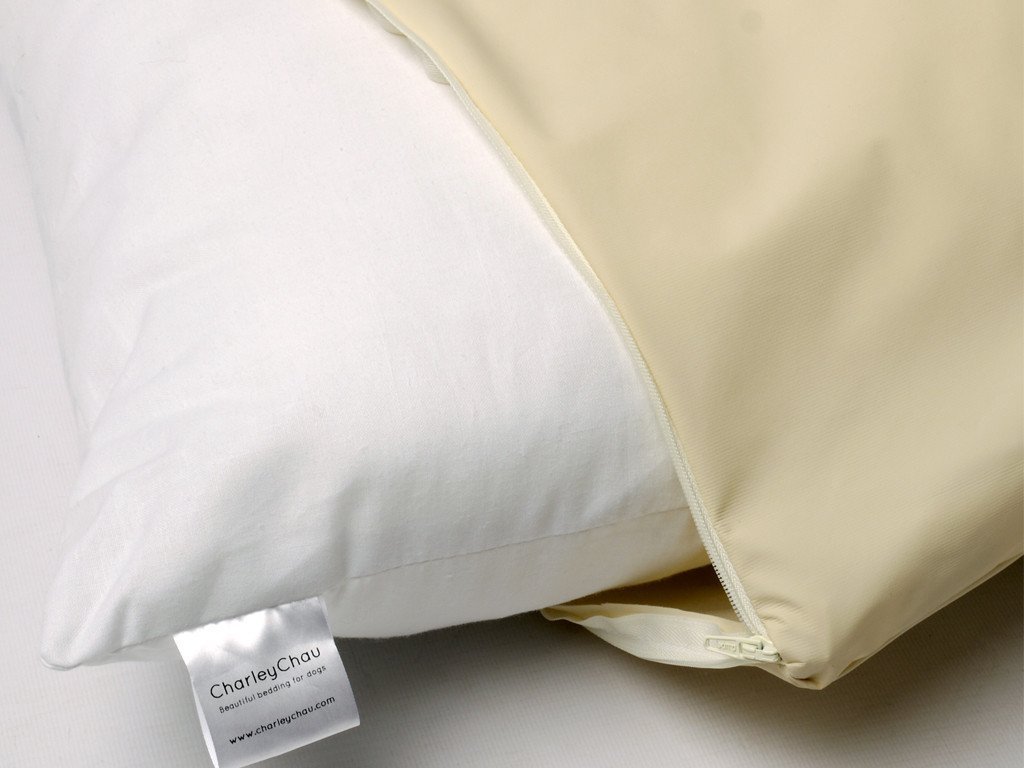 Waterproof Dog Bed Liners – in summer?
We've just added a small but very useful piece to our luxury dog bedding collection – Waterproof Dog Bed Liners.
Designed to fit the deep-filled luxury mattress that is core to our range of Luxury Dog Beds including Charley Chau Day Bed Mattress, Snuggle Beds and our fabulous Deeply Dishy Dog Beds.
The British Summer is finally here so what need for Waterproof Dog Bed Liners?
They're handy little things because Waterproof Dog Bed Liners stop moisture from getting into your dog's mattress and also prevent animal dander (dust mites' favourite food) and dust from getting into the mattress too.
Our Waterproof Bed Liners are a slip on cover that goes over our deep-filled luxury mattresses and then you simply pop the outer bed cover on top as usual.
The benefits? The Waterproof Dog Bed Liner keeps the mattress clean for longer – your dog has a more hygienic bed to sleep in and you won't need to wash the mattress inner as often! 
Continue to wash the outer cover of your dog's bed as usual but you'll find that he mattress stays fresh for much, much longer – keeping fruity doggie smells at bay! The Waterproof Dog Bed Liner itself can be kept clean by wiping with a damp cloth or anti-bacterial wipe, and it can be machine washed too!
Waterproof Dog Bed Liners are particularly handy if you have a large dog who's mattress won't fit in a normal washing machine and has to go to the launderette to be washed in a large capacity machine.
Most Waterproof Dog Beds look pretty dull and functional but now you can have the best of both worlds – a practical, waterproof dog bed but with Charley Chau style!
An extraordinarily stylish waterproof dog bed! Gorgeous and practical.
Take a look: Waterproof Bed Liners