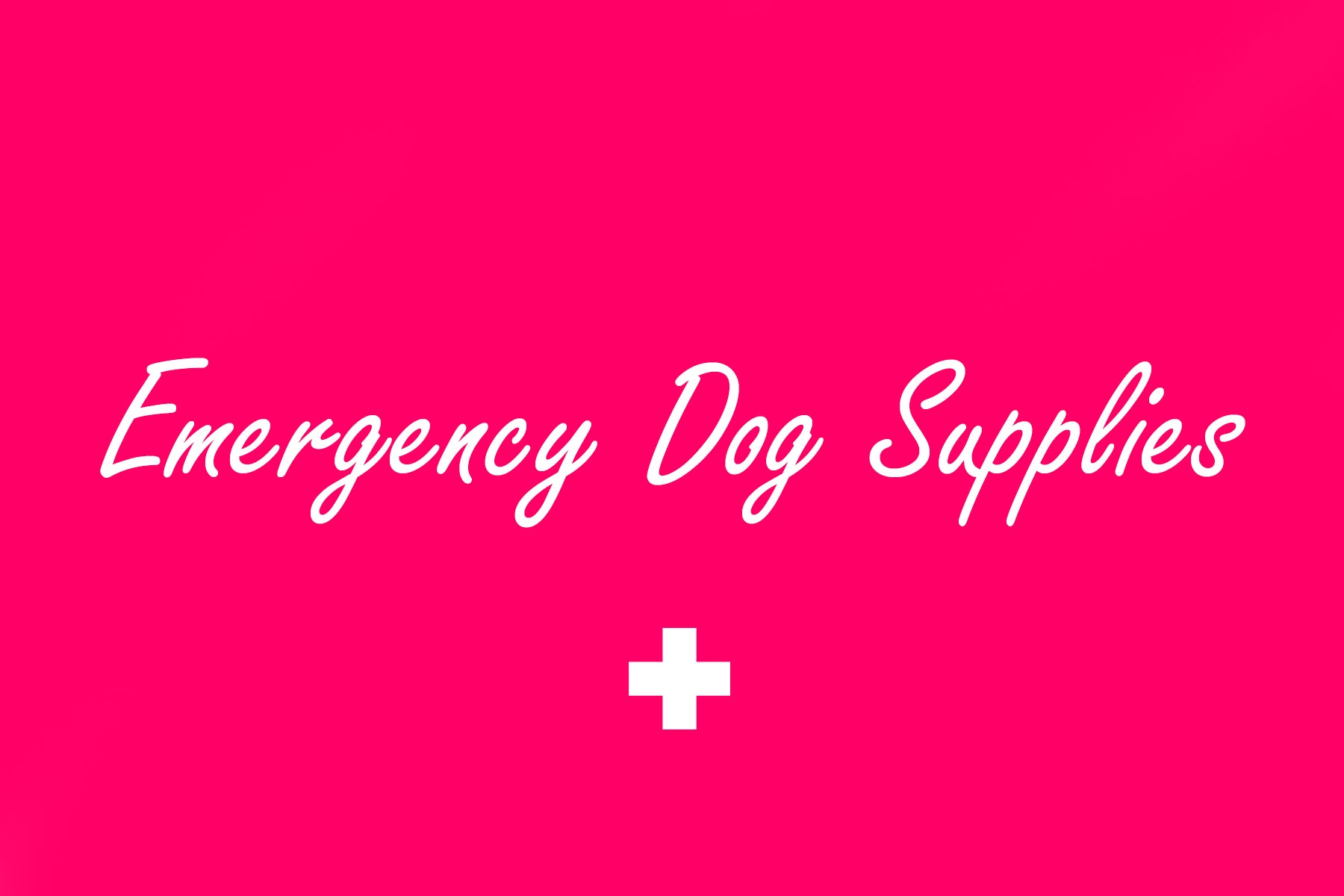 Emergency Dog Supplies now available
We have launched an Emergency Dog Supplies Shop to help our customers source essential items for their dogs at a time when some online pet stores are taking a long time to deliver.
The Emergency Dog Supplies Shop includes emergency food for the larder, essential kit for good health and well-being for dogs, treats and boredom busters. It's not a comprehensive online pet store but it does cover a range of things that we know from experience are essential items for our own gang.
Take a look: 
Why are we doing this?
Last weekend, I was worried because an order I had placed two weeks ago still had not been delivered – it still hasn't been delivered as I write. Trying to find an online grocery delivery at the moment is very challenging so that ruled out all of the major supermarkets so I hit the online pet stores thinking I would just place another order with someone else. And then I discovered that I couldn't book a delivery slot, would have to wait between 1-2 weeks, or just couldn't get onto the websites at all. It was all extremely stressful. The previous week I had heard similar stories from our customers and other dog friends.
I am not one to take chances with our doglets so last Sunday evening I rifled through my phone book and started to email contacts at all kinds of dog-related businesses that we shop with as regular consumers. The great thing about having founded and managed a dog bedding company for almost ten years now is that we've come to know a lot of people who are involved with dogs.
The response was incredible and by Monday lunchtime Charley Chau had business trade accounts set-up with a number of brilliant dog-related businesses and quick access to supplies – success!
On a personal level, it means we are now able to relax when it comes to making sure our monkeys have everything they need but it also means that we're in a position to help provide some support to our customers in these surreal and challenging times.
We're not planning on abandoning designing beautiful dog bedding – this is a service that we're offering while our customers need help.
Keep well everyone and if you need anything please don't hesitate to contact us on hello@charleychau.com or 0160 848 8702.
Bests to you, your families and of course your dogs,
Christine & Jenny
 We'd like to say a HUGE thank you to:
Justin and Chloe at the brilliant Innocent Pet for getting supplies of their fantastic Innocent Hound Dog Treats and Air-Dried Food so quickly, Jo and her team at Dorwest, specialists in herbal pet care for over seventy years and an amazing British business, Tinu at Beco Pets for organising things for us so quickly, Liz at Arden Grange for agreeing to supply us directly when we are so tiny compared to the usual companies that they deal with, the team at Nature's Menu, and to Claire (who we're lucky to have on our show team and is also a professional dog groomer) for all your input and advice on the right grooming items for dogs that need more grooming care than our own short-coated gang. Thank you all so much!