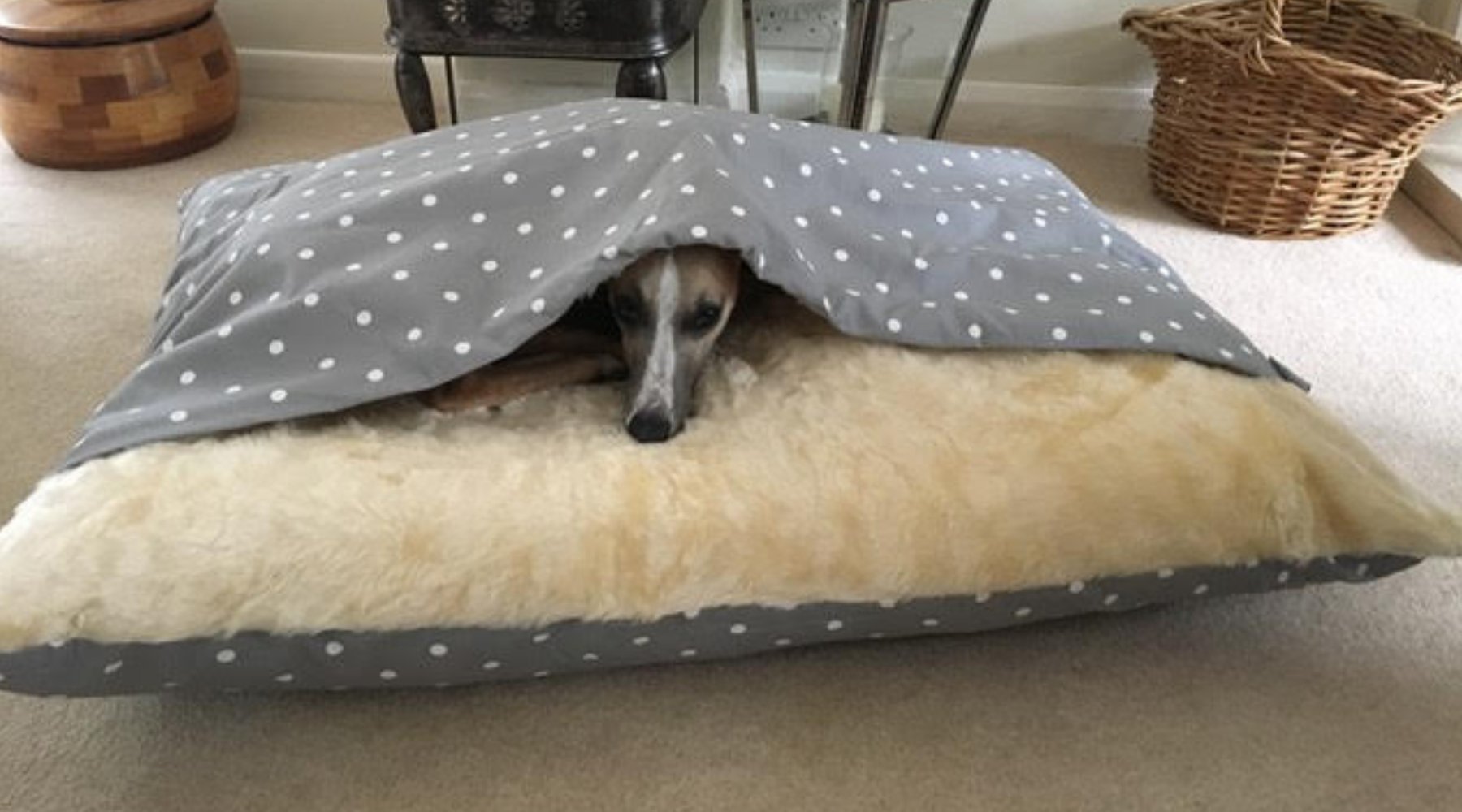 Brand New Happy Campers #mycharleychau
Calling all customers – your chance to win a £50 Charley Chau gift voucher EVERY MONTH!
As you probably know, we love seeing photos of our customers enjoying their very own Charley Chau beds and blankets – it's one of the best bits of our job!
From now on all of our customers posting photos on Facebook or Instagram of their gorgeous dogs in their own Charley Chaus will have the chance to win a £50 Charley Chau gift voucher to spend on their dog – every month!
All photos entered will be uploaded automatically into our #mycharleychau Customer Gallery 
#mycharleychau - your chance to win a £50 Charley Chau Gift Card - every month
Simply post your photo on the Charley Chau Facebook page or on your Instagram account (your account must be public) and hashtag #mycharleychau. Please note that if you are posting on Facebook the feed can only capture images posted on our Facebook wall and not in post comments. Our competition app will pull your photo into our Happy Campers Gallery automatically and that's it – simple. 
We will choose our favourite photo at the end of each month and announce the winner. There are no limits to how many times each person can enter with a new photo so do share as many photos as you like!
Take a look at just some of the photos our customers have posted recently on Facebook and Instagram here
We're getting this off the ground as of now so our first winner will be chosen at the end of September and then the entries will be re-set for October. Do flick through your pics or get ready with your camera and start posting #mycharleychau!

To read the terms and conditions please click here.