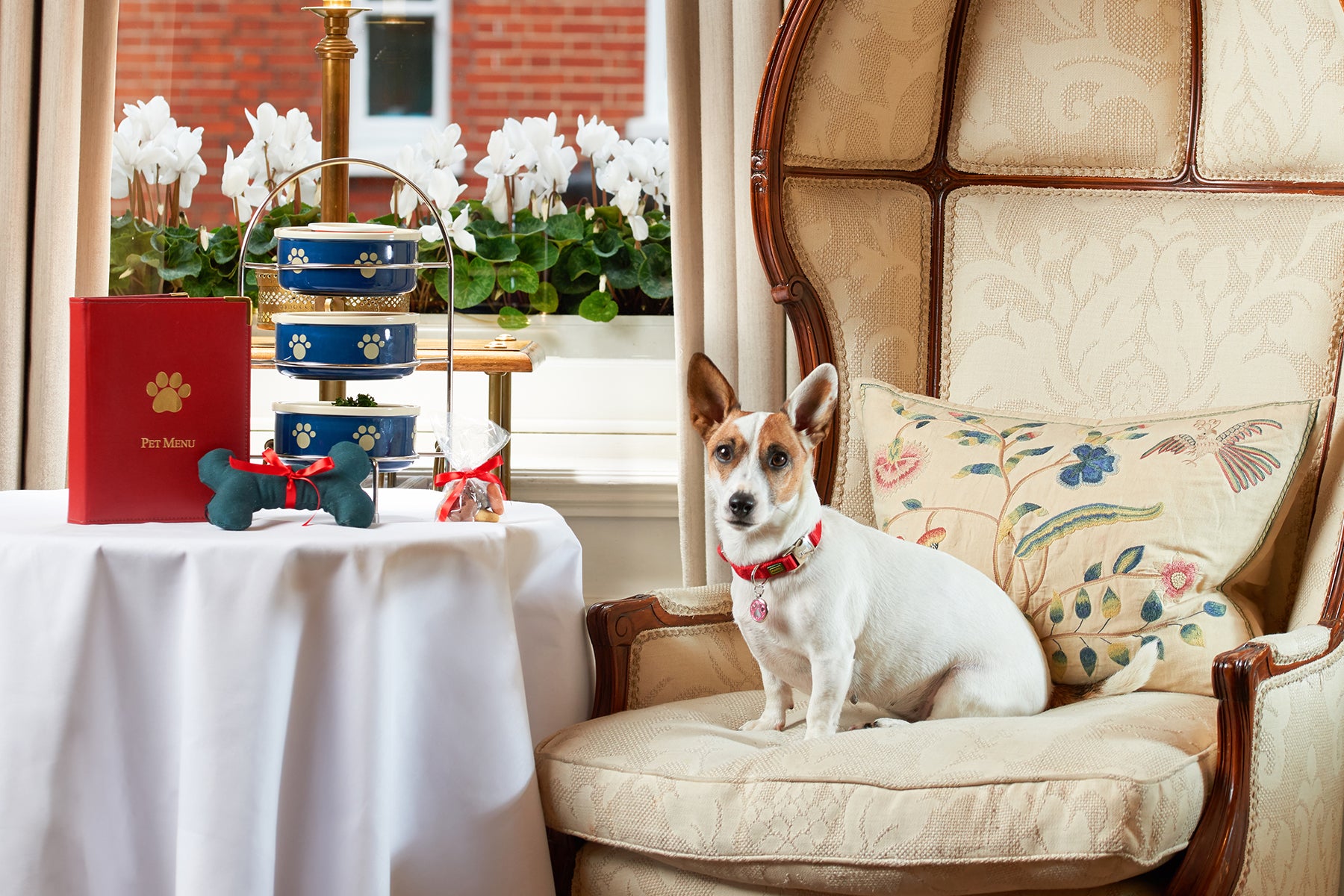 Ideas for Doggy Date Night – go gourmet!
February 3rd is officially National Doggy Date Night in the US and we think it's a jolly good idea. Whether you have anything planned already for the 3rd, there's every reason to organise a doggy date night with your pup-pup in the near future, especially with Valentine's just around the corner!
Theo and Brutus - sooo handsome - how could Christine ever refuse to take them out on a doggy date night?!!
Did you know that there is no law or any health and safety regulation in the UK that bans dogs from being allowed in premises where food and drink is served or sold? Dogs are not allowed to enter food preparation areas such as kitchens, but whether a restaurant or café allows dogs is entirely down to the discretion of the management of that establishment.
Thankfully, with more and more dog lovers in the country than ever before, more and more restaurants, bars and cafes are doing the sensible thing and welcoming our dogs too
You and your dog may already be a regular at a favourite local spot which is fabulous (we are big fans of support local) but here we're shining a spotlight on some of the larger, nation-wide restaurant groups welcoming dogs, as well a couple of very special gourmet treats worth travelling for.
If you're keen to adventure further afield, or find yourself in unfamiliar surroundings on a trip away from home, 'go to' options are becoming easier to find, taking the stress out of finding somewhere when heading into town or going on your travels with your dog. Go on, go gourmet and take your dog on a doggy date for a delicious treat together. Here's some of our faves …
"Go to" doggy date options nationwide
A very handy list of "go to" options if you're away from home - restaurant groups with eateries nationwide to take the stress out of finding dodgy date venues. or even just a quick bite to eat away when you're out and about.
Heaven is a dog-friendly afternoon tea! 
Afternoon tea is basically Christine's ideal way of living.  She absolutely loves the whole kerfuffle of precision sandwiches, fresh pots of tea, scones and petit fours, and would do it every day day if she could! So no wonder we know about dog-friendly afternoon teas - our ultimate doggy date of choice.
This is Basil the Boston Terrier, one of Theo's friends, thoroughly spoiled for his 10th birthday on one of the best doggy dates ever - a Doggy Afternoon Tea experience at The Egerton House Hotel in Knightsbridge.
This is not a dog-friendly tea experience - this is where your dog gets to have their own, amazing, doggy afternoon tea alongside you! It's an experience that re-defines the meaning of "dog friendly" and takes it to a whole new level.
Basil's menu that day was three-tiered feast of chicken liver meatloaf, peanut butter biscuits and carrot cupcake. But his love of food peaked when his dad then ordered a Puptini of homemade chicken consommé martini with turkey skewers. What's not to love and definitely worth travelling for!
Plus heaps of dog-friendly afternoon tea venues at the very helpful afternoon-tea.co.uk – filter by location and dog friendly to find a fab afternoon tea date for your and your dog! 
Feeling inspried? Doggy date night ... just do it!