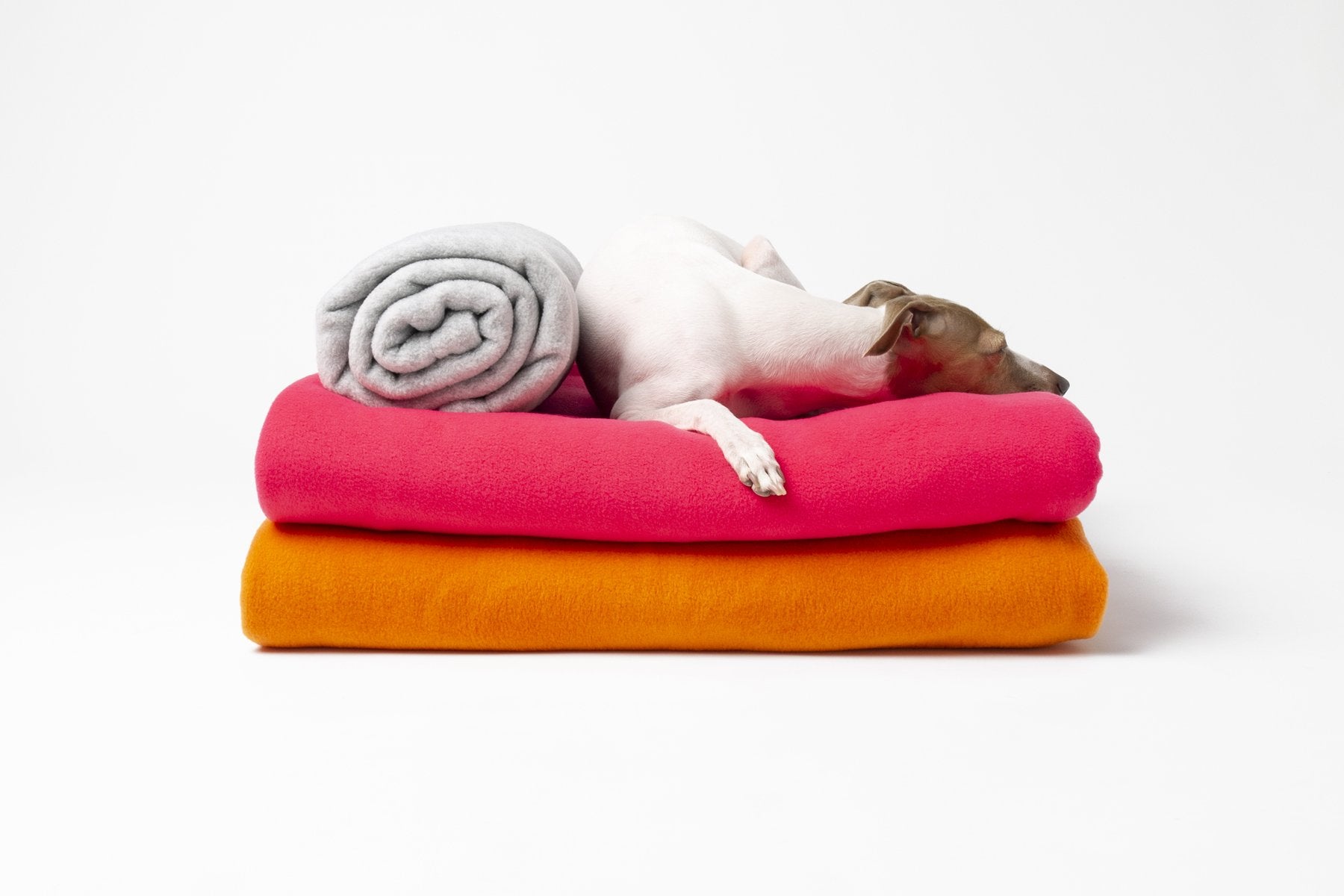 New for A/W 2019 – Double Fleece Dog Blankets in Wisp Grey, Hot Pink and Bright Orange
We're loving this trio of fab colours, joining our Double Fleece Dog Blanket collection for A/W 2019

Little Miss Mabel introducing Wisp Grey, Hot Pink and Bright Orange
Charley Chau Double Fleece Dog Blankets are our "can't live without" dog blanket – they are perfect for every day but they're also smart enough to sit neatly on a sofa.
We'll start with the unassuming but super-stylish Wisp Grey – a beautiful pale grey that will just about go everywhere and with everything.
Double Fleece Blanket in Wisp Grey, shown here with a Ducky Donut Bed in China Gray
Reach for some sunglasses … Hot Pink and Bright Orange – bright and sunny for the cold winter months, two bold shots of colour that make us smile!
Double Fleece Blanket in Bright Orange, shown above in a Deeply Dishy Bed in Weave Linen
Hot Pink, a fun pop of colour against a dark neutral - shown here with a Deeply Dishy Bed in Weave Slate

We launched our Double Fleece Dog Blankets in 2011 and they have been a firm favourite with our customers ever since. We searched high and low for a fleece fabric that meets Charley Chau's exacting standards and this is it - super-soft, breathable, moisture-wicking and washes beautifully time after time.
Available in two sizes (Medium & Large), with a 10% discount when ordering two blankets or more together.