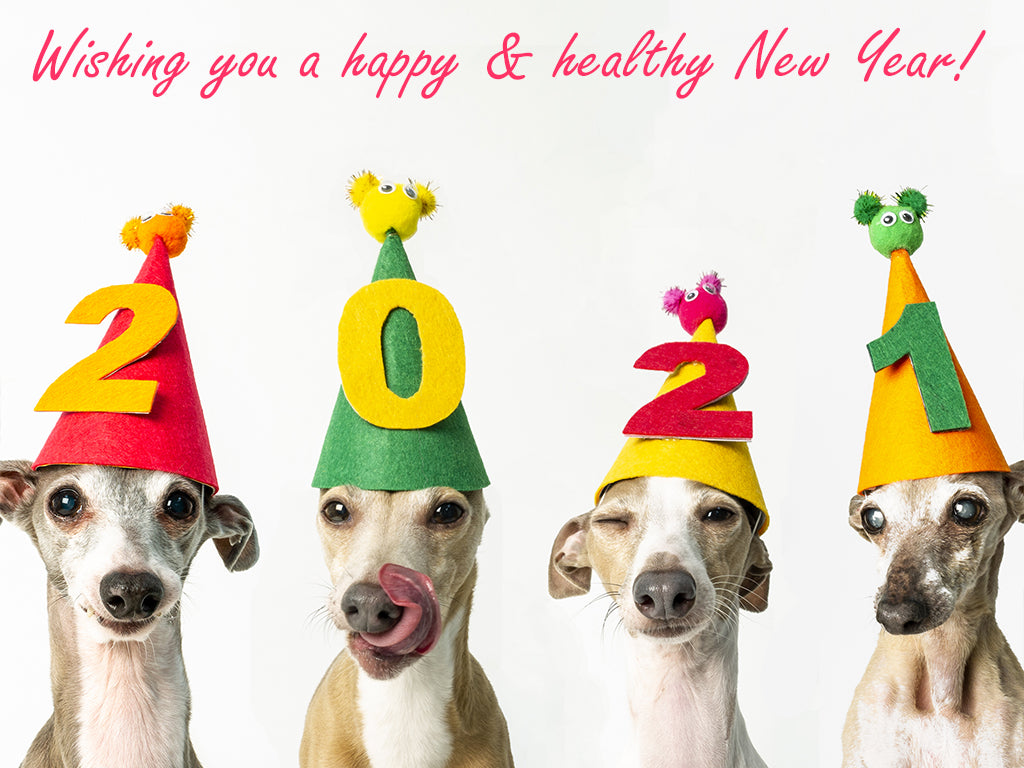 Wishing you a happy & healthy New Year
After such a challenging 2020, we wanted to wish our customers and other friends a happy and healthy New Year.
Amongst the stress and challenges of 2020, one thing was highlighted to us time and time again - how much we, and dog folk all over the world, are grateful to the canines that we share our lives with.
On a personal level, we're pretty sure we would have gone slightly crazy in the first lockdown without the dogs. And speaking to our customers all through the year, we were hearing the same thing - that lockdown life would have been unbearable without the dogs.
The dogs kept us going in 2020 and all they ask for in return is to be fed, walked and kept cosy with a few cuddles thrown in too. We think the humans are definitely on the winning side of that deal!
2021 starts with the ongoing challenges that Covid has brought but here's to a new year filled with hope. 
We're looking forward to catching up with our customers and other friends in person at some point soon! 
Smooches to your dogs as always.
Best wishes,
Christine, Jenny & the cheeky monkeys