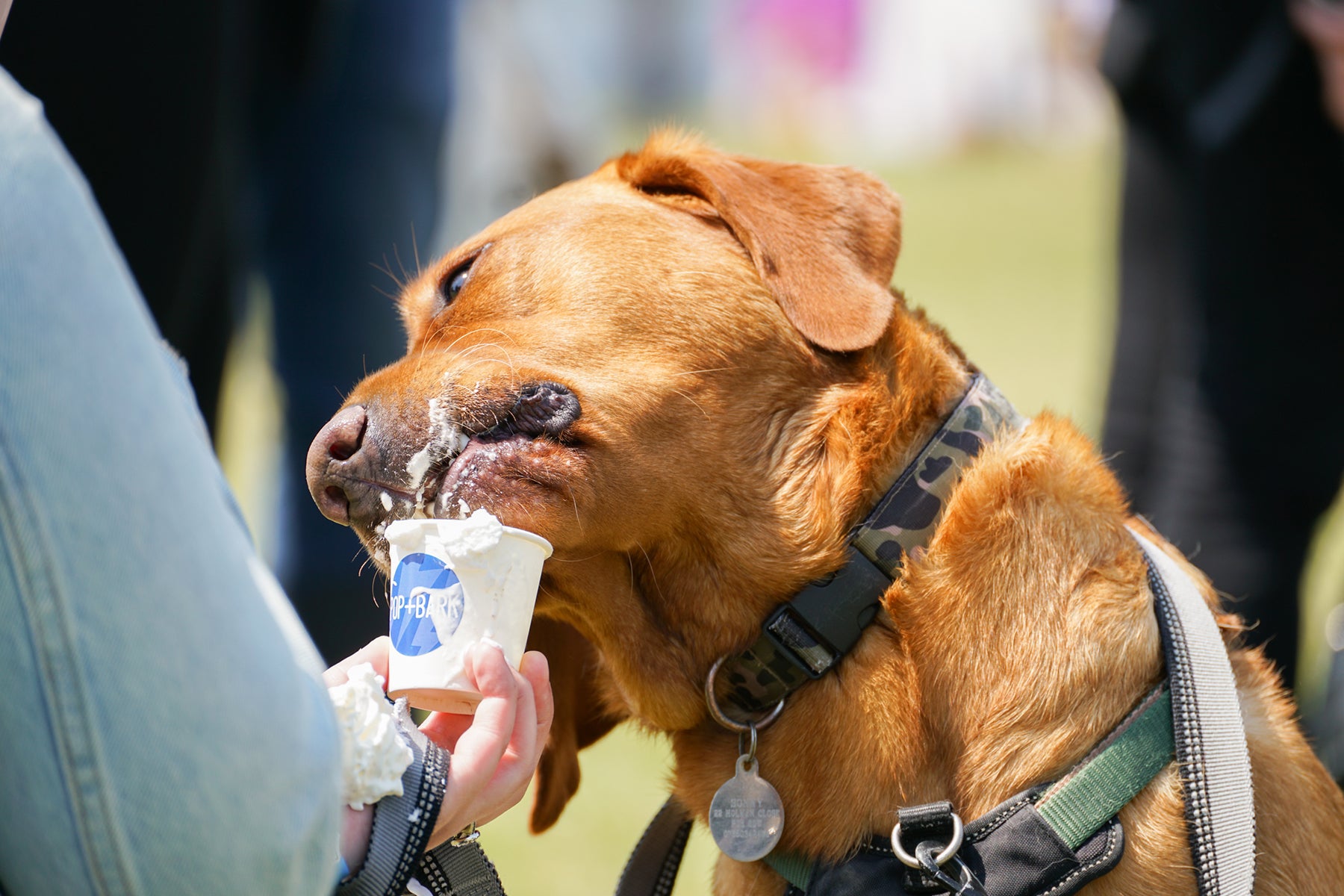 6 Dog lover worthy events and festivals to check out in 2023
Events for dog lovers are bigger than ever, with more and more festivals going on up and down the country throughout the year. Here's six fabulous events for dog lovers that we think are definitely worth checking out in 2023!
Crufts, The NEC Birmingham, 9-12th March 2023
We'll be at Crufts (crufts.org.uk) this year but for the first time in 11 years we will be there as regular visitors and not with our show stand. Sadly, Jenny is having chemotherpary treatement so we're a very important member of the team down, but we plan to get the Charley Chau show stand back at Crufts next year. In the meantime, this year we'll be there just for fun! 
Often described the 'World's biggst dog show', Crufts (crufts.org.uk) is still considered to be the most prestigious dog show in the world. Over four days, pedigree dogs from all over the world will compete for the coveted Crufts 'Best in Show' title, as well as all the dogs competing in the Scrufts cross breed competition, agility, flyball, obedience and a whole host of other world class competitions.
Christine & Theo the last time they competed as a team at Crufts ... Theo won first place in his Limit Dog class! This year will be Brutus' Crufts debut which is very exciting! Italian Greyhounds are being judged at 9am on Sunday, 12 March in ring 26, Hall 5 but you can catch the two of them on Saturday afternoon too on the Italian Greyhound stand at Discover Dogs in Hall 3.
For this dog lovers' event, general visitors cannot take dogs along because of the sheer numbers of dogs that are already competing at the show - the entry for 2023 conformation dog show alone is a staggering 19,026 dogs!
Despite the fact that your dog will have to stay at home unless competiting, we still recommend Crufts for all dog lovers as it's a unique opportunity to immerse yourself in the world of dogs and competitive canine activities at the highest level, as well some serious retail therapy with doggy related shopping across five halls of the NEC. Seriously - there is no other dog event like this in the world!
Goodwoof, Goodwood, West Sussex, 20-21 May
In 2022, the glorious and legendary sporting estate of Goodwood hosted an event dedicated to canines for the first time and it's back in 2023 with all the best ingredients of a great dog event but with lots of amazing points of difference.
One of the events that has our tails wagging at Doodwoof is Barkitecture - this is "Dog Pod" designed by inspirational architecture practice RSHP - presented at Goodwoof 2022 and auctioned by Bonham's to raise money for the Dogs Trust
Just some of the activities range from dog yoga workshops, expert advice from the Wellness Centre to a Taittinger Champagne Bar - yes please! 

Goodwoof currrenly has discounted early bird tickets available!
Dogstival, Broadlands Estate, Hampshire, 3-4 June
We love Dogstival (www.dogstival.co.uk). It's just brilliant - we know beause we were a sponsor in 2021 and we were there again last year too! If Glastonbury did a festival for dogs, Dogstival would be it.
This quirky annual festival of four-legged fun is themed as the 'Summer of Love' for 2023. Enjoy activities such as Agility and Barkour (parkour for dogs), dazzling canine displays, a Canine MOT Centre and more. But where Dogstival stands out is all the quirky stuff it hosts. They have the Muddy Paws Tavern which serves up games, the Big Dog Quiz, bingo and a doggy disco. Plus a host of delights all around the showground including brilliant food for both hound and human, paw-tapping music and endless props and backdrops for Insta-worthy pics.
Tickets for Dogstival are available from just £10! 
DogFest 2023 – 7 venues across England from May - September
DogFest (www.dog-fest.co.uk) is the big dog of doggy festivals, with no less than seven events around England:
13-14 May - Belvoir Castle, Leicestershire
27-28 May, Loseley Park, Surrey
10-11 June - Ragley Hall, Warwickshire
17-18 June - Tatton Park, Cheshire 
2-3 September - Ashton Court, Bristol 
9-10 September - Knebworth House, Hertfordshire 
23-24 Septmeber - Harewood House, Yorkshire
A well-run, established dog day out with have-a-go activities, a fun dog show, shopping, food, displays and expert advice – your day will fly by. All set in beautiful locations around England and their Big Dog Walks are really lovely! 
Tickets to DogFest start from £20 >
Mowgli Dog Show, Claremont Farm, The Wirral, 3-4 June
The Mowgli Trust Dog Show is a new show on the block and it's a fantastic charity event, raising money for the Claire House Children's Hospice. Show some support if you're in the North West! 
Alex (who helps us with our Press Office) attended last year with Basil (goregous Boston Terrier) and couldn't stop talking about it so we are going to check it out as it's local to us in the North West! 
Mowgli is best known to most of us for delicious Indian Streetfood, founded by Nisha Katona who is a huge dog lover - all Mowgli restaurants are dog-friendly! 
The Mowgli Trust is the charitable foundation which is a central pillar of the business which aims to give back to the communities that their restaurants belong to and serve. The Trust currently donates up to £500k a year to our carefully chosen charitable partners and the Mowgli Trust Dog Show is dedicated to raising funds for Claire House Children's Hospice.
The Mowgli Trust is a boutique doggy festival on an intimate scale with a community feel which is just up our street! Lots of lovely dog events to join in with and of course yummy food ... Mowgli has two stalls in the show ground plus there's lots of other yummy street food and craft beverages plus dogdy ice-cream s for the pup pups too! 
Hope to see you there! 
Burghley Horse Trials, Stamford, Lincolnshire, 31 August - 3 September

Doggy heaven at Burghley! We've been attending Burghley with the Charley Chau show stand since 2013 so this year will be our ten year anniversary!
Don't let the title fool you ... Burghley is obviously very equine focused as it's one of the most prestigious three day eventing competitions in the world but Burghley is also all about the dogs who come with their humans to walk the glorious cross-country course at Burghley Park and get involved in some seriously good shopping. 
Dogs aren't allowed into the main arena but there is handy dog creche on site if you want to pop in to the arena for an hour or so. And on Saturday, cross-country day - well there's nothing quite like it! 

We hope we'll see you there!  www.burghley-horse.co.uk