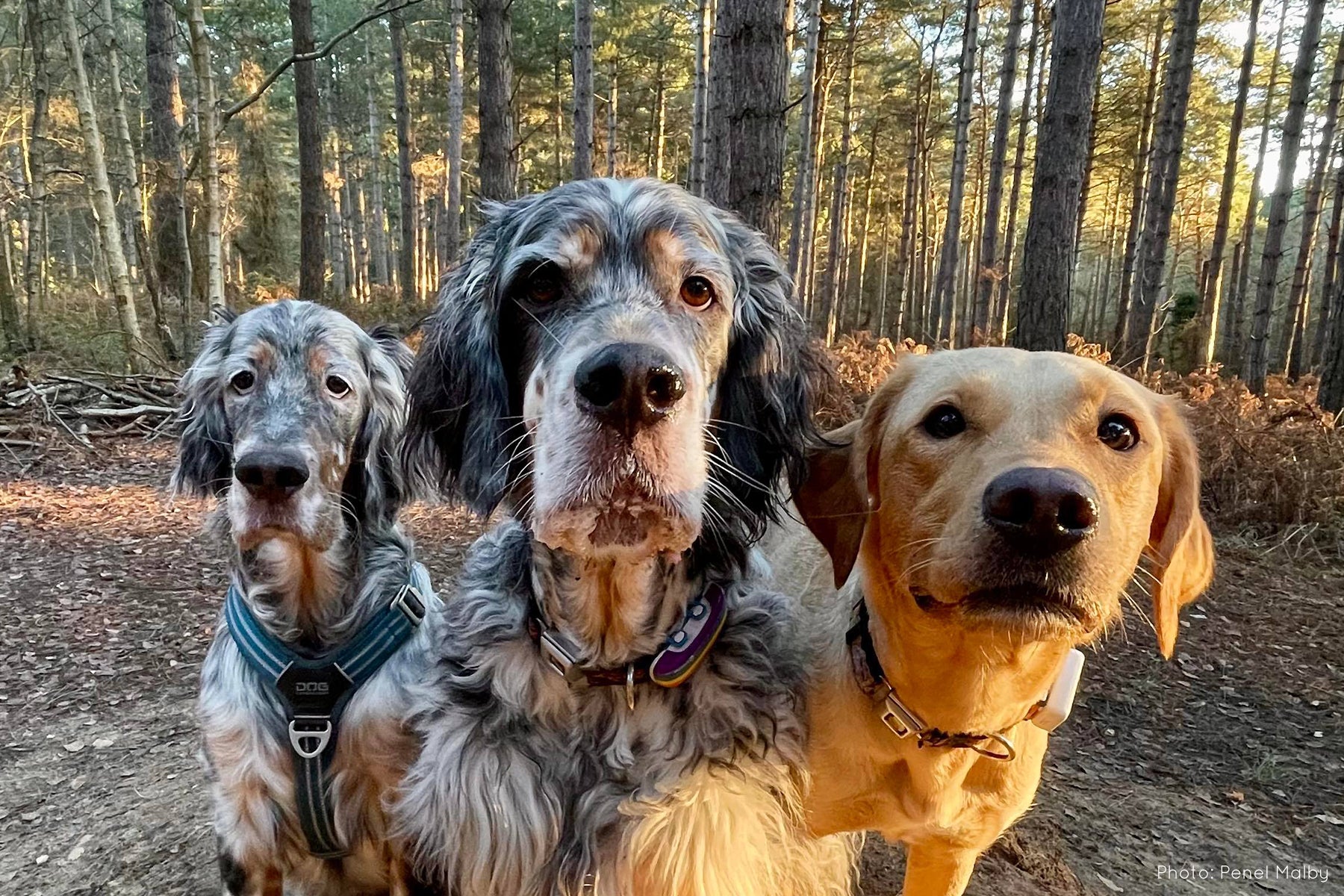 A celebration of 'Love Your Pet Day' with canine behaviour expert Penel Malby
February 20th is Love Your Pet Day and to mark this fun day in the national calendar, we were thrilled to start a week long series of thoughtful and insightful blog posts on canine emotional well-being, written by the fabulous Penel Malby, canine behaviour expert and all round dog enthusiast.
Penel's blogs from this series: 
When I think about loving my dogs, what springs to mind first and foremost is taking them on fun walks, giving them cuddles, spoiling them rotten and making sure they are kept in Charley Chau levels of comfort at all times. But with more dog experience has come the understanding that these things are all fun and important but it's just as important that I put as much effort into taking care of their emotional well-being too. 
Brutus joined us a year ago and has been an absolute joy. Full of beans, very wilful, not the slightest interest in pleasing me, and he's slightly nuts - a typical Italian Greyhound! He's now 19 months old - a teenager in dog terms - and I'm seeing signs that what was a straight forward introduction into our pack is about to require some very pro-active management to make sure we can maintain a harmonious home for our pack.
Cue Penel - dog expert extraordinaire ...  
Penel and Hobson - you can follow their adventures on Facebook @The Daily Hobson
It just so happened that while I was sat at home worrying about Brutus' adolescent teen angst, an article written by Penel popped up on my Facebook feed. It was all about hormones and how they affect our dogs, and it was a brilliant lightbulb moment - a game changer for my peace of mind and possibly Brutus' long-term emotional well being! 
I met Penel around a decade ago at Crufts ... she's one impressive dog lady. Penel trained dogs and cats on movie sets for the first 10 years of her dog training career and then co-founded a renowned behaviour and training company in Surrey, and was a member of PACT and the ABTC. One of the many branches of Penel's interest in dogs is in photography and many of you will have seen her work as Penel was the cover photographer for Dogs Today and Dogs Monthly magazines for five years.
Hobson, Elmo & Birdie
In 2020 Penel moved to Norfolk with her husband and their dogs - Hobson, Elmo (English Setters) and Birdie (Labrador) - for a well-earned change in lifestyle. Penel is now typically found walking with her dogs Hobson, Elmo and Birdie on the beaches and through the woods near her home. Penel continues to make contributions to the dog community and shares her expertise through her articles aimed at making both the lives of dogs and their owners better - hence the article popped up on my Facebook feed - as well as running a Setter training group on Facebook.
Starting on Monday, 20th February, Love Your Pet Day, we'll be sharing a series of blog posts written be Penel in which she will be exploring different aspects of a dog's emotional well-being, starting with the article that made me sit up and say "phew" all about hormones and their impact on behaviour! 
Penel's blogs from this series: