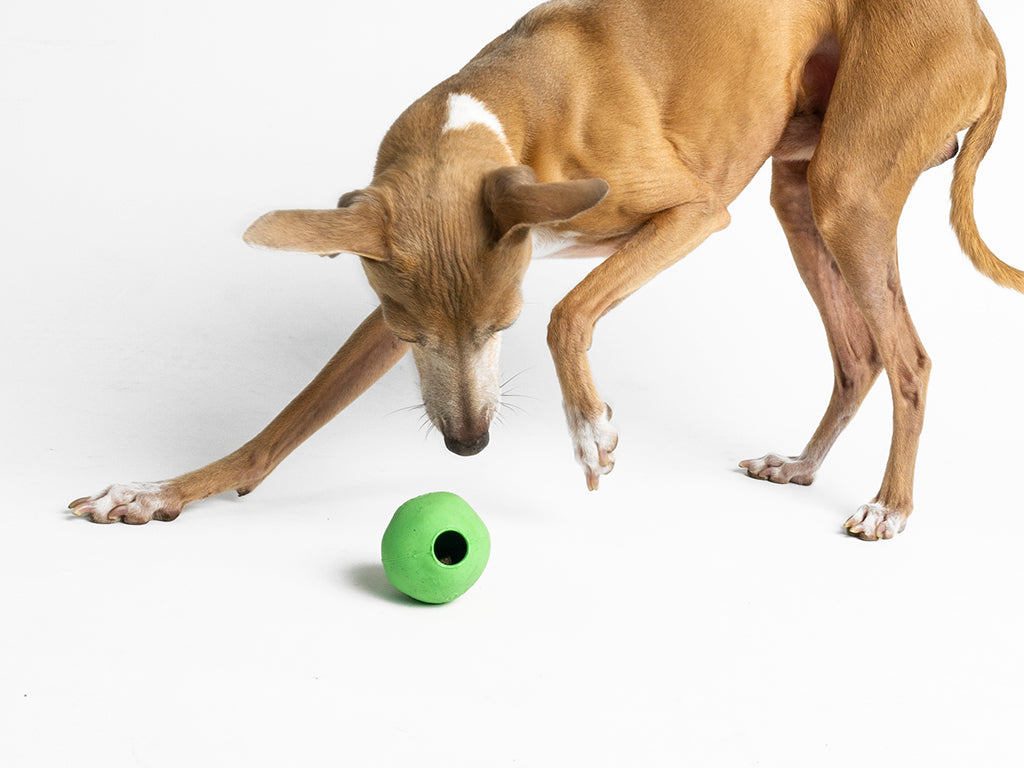 Boredom Busters - keeping our dogs entertained
We're really lucky to be able to have our dogs with us at work every day but we do have to work so even if they think that the correct world order is for us humans to spend every waking hour providing them with entertainment, we have to find other ways to keep them occupied or else we wouldn't get anything done. That's where boredom busters come in very handy indeed. 
We keep a selection in the office at all times and it's something that many dog folk can do too, and boredom busters can be great for when your dog is at home alone too. 
Here's a just a small selection of dog boredom busters for inspiration ... 
 Lickimat Buddy Treat Mat

Theo enjoying some yummy Liver Paste (£2.50) spread onto his Lickimat  (from £4.00)
Also great for distracting dogs ... Anna has her Lickimat when she has acupuncture and doesn't even notice she's being jabbed with needles! Fortunately for the rest of the gang, they get the Lickimat either with a some of Arden Grange's yummy Liver Paste spread onto it, or we sometimes mush their food all over the mat to extend their dinner time. Keeps them occupied for a while and licking has great soothing and calming effects for dogs too. 
Beco Pets Natural Rubber Treat Ball
Very simple and hours of fun. As you can see in the video, Tino stays very focused on his Treat Ball by Beco Pets (from £5.00). Available in various sizes for dogs of all sizes.
Stag Antler Dog Chews
100% natural and packed full of vitamins and minerals ... our gang chew on these for hours. We have two types of Stag Antler Dog Chews available - Standard Antler Chews which are tougher to get through and the Split Stag Antler Chews (as shown above) which have more of the softer core exposed and are easier to get into.
Lickimat Wobble Bowl 
Similar to the Lickimat Buddy Treat Mat but the Wobble Bowl is obviously bowl shaped and therefore less stable and dogs have to be a bit more involved as the bowl moves around as they lick the treat inside the bowl. 
Kong Flipz Dog Treat Dispenser Toy
The Kong Flipz wobbles, it bounces, it squeaks and our dogs play with this whether there are treats inside or not. And the central chamber that holds the treats is removable and easy to wash which is handy. Available in two sizes from £8.99.