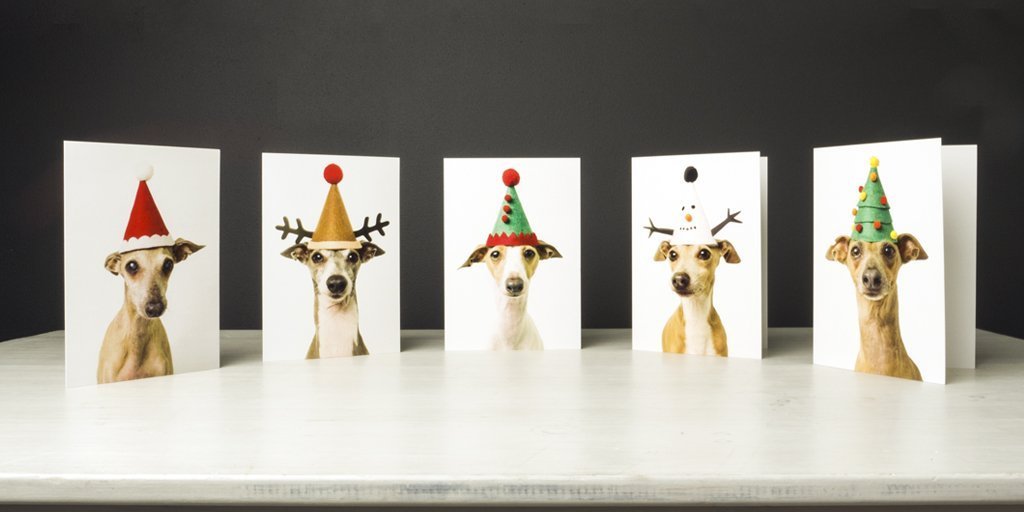 Charley Chau Christmas cards free with orders placed before Christmas!
To celebrate the start of the festive season we are very excited to announce that we are launching packs of Charley Chau Christmas Cards! The luxury cards feature the gang, Charley, Anna, Theo, Tino and Mabel in festive hats - a little bit silly but we are thrilled with the outcome (see below)…



The whole Charley Chau gang! 

Each pack contains ten A5 luxury printed cards featuring one of the monkeys with individual envelopes ready for you to send out to family and friends this Christmas season. They are the perfect card to send out to any dog lover! 
Tino's feeling festive in his Reindeer hat 
From the 5th November will be gifting, free of charge, a pack of Charley Chau Christmas cards with all orders over £100 when placed on our site! Subject to availability and while stocks last.
If you love them (as much as we do!) the Charley Chau Christmas cards are also available to buy for £10 per pack or a bundle of the whole gang which is 50 cards in 5 designs for £40 – saving you £10!

Browse our collection of Christmas cards