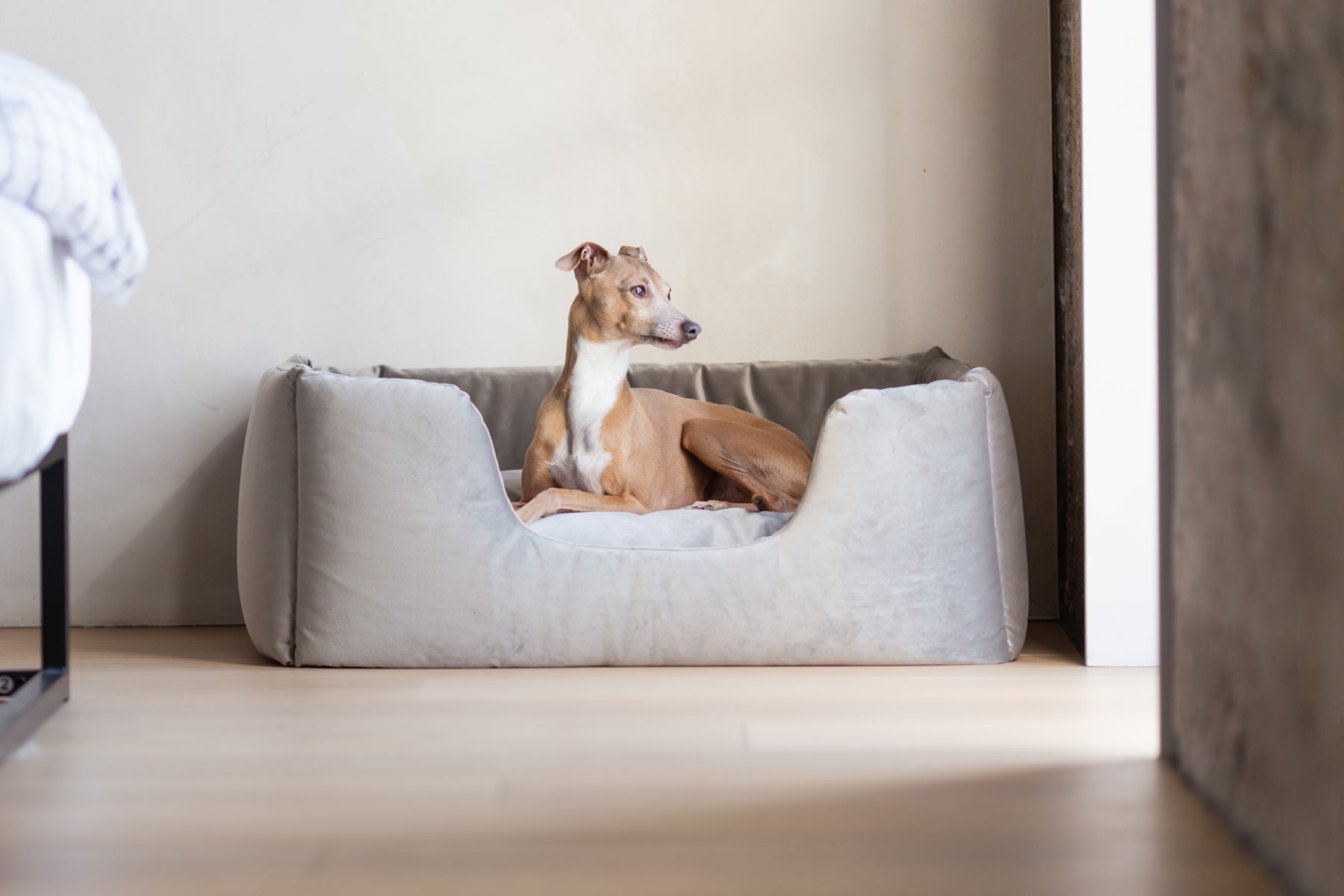 Design that stands the test of time: celebrating 10 years of the Deeply Dishy Dog Bed
We're celebrating 10 years of the Deeply Dishy Bed with 15% off this gorgeous luxe dog bed!
It's amazing to think that ten years ago this month we launched our Deeply Dishy Bed – a luxe dog bed with deep, cosy sides and deep-filled luxury mattress designed for small and medium sized dogs to be super-comfy and super-practical.
A decade later and there are literally thousands of well cared for canines enjoying deeply dishy snoozes all over the UK and the rest of the world and we're celebrating with 15% off all new Deeply Dishy Beds >

The Deeply Dishy Bed (shown above in Weave Linen) is as popular with our canine customers today as it was when we launched the bed ten years ago - testament to the fact that good design will always stand the test of time.

I designed the Deeply Dishy (shown here in Velour Teal) because I wanted a bed for Charley and Anna with deep cosy sides to nestle into, and a super-luxe mattress that was always going to be comfy and supportive for their skinny bones!

Washability was a key priority - I wanted the Deeply Dishy Bed (shown here in Velour Leaf and Lime) to be not just machine washable but easily machine washable. The bed sides on the Deeply Dishy are designed to fold down into a little block so that they can be popped into the wash in one piece - as easy as it gets. The mattress has a fully removable cover, spare covers and waterproof bed liners are available, and everything washes like a dream.

The Deeply Dishy in our buttery soft upholstery Velour has a reversible contrast mattress to set the bed up as single colour or wth a contrasting colour pop in the base. Shown here in Velour Midnight and Palest Pink.
Available in two sizes and eight gorgeous colourways in our Weave and Velour collections - here's to many more decades to come for our beautiful Deeply Dishy Bed!