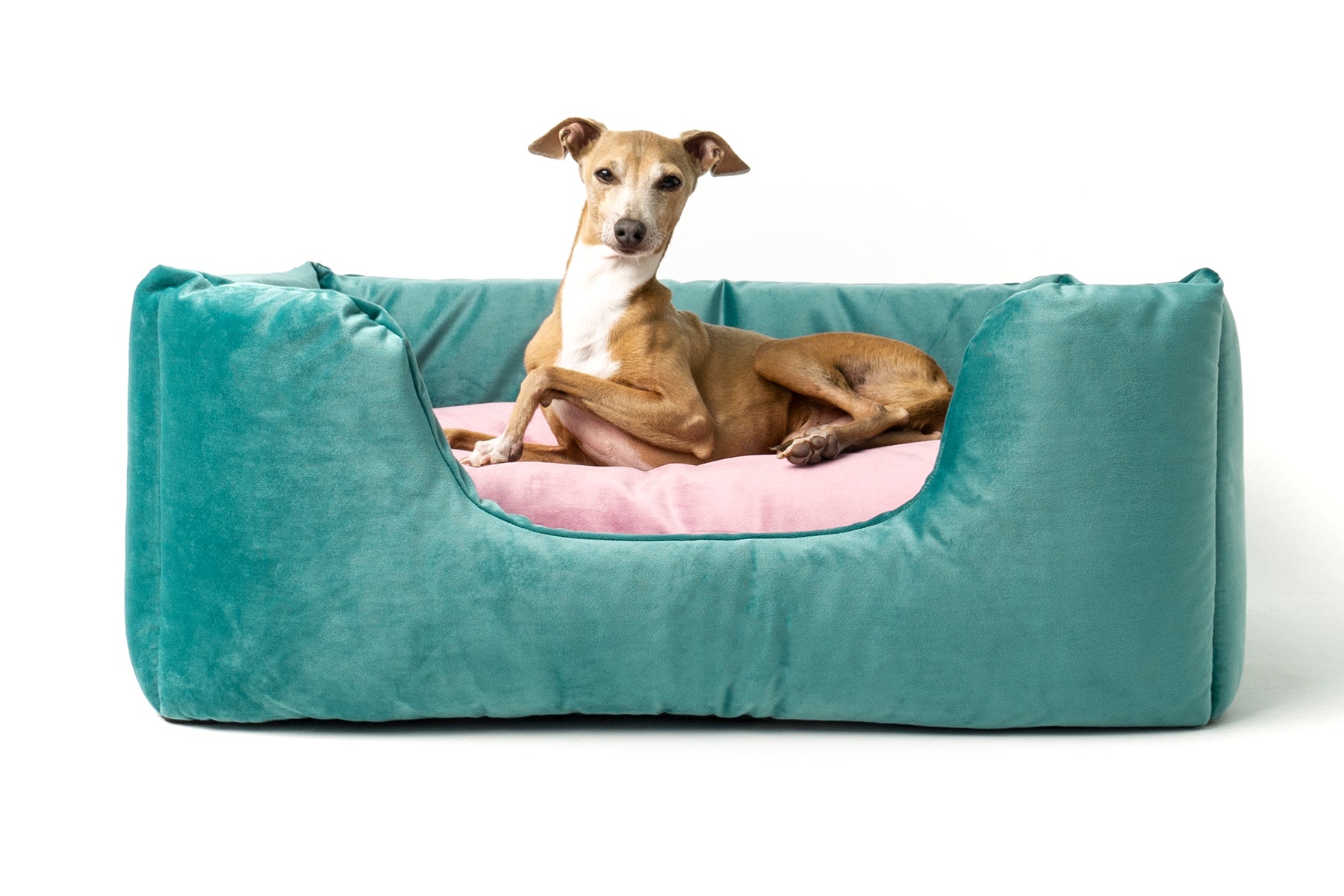 Granny chic and our latest Deeply Dishy Bed in Aquamarine
While canine comfort is at the heart of what we do here at Charley Chau, we're also avid interior design geeks – Christine studied interior design at the Chelsea College of Arts and it was soon after completing her course, on a mission to find a beautiful dog bed that ended in frustration, that Charley Chau was born.
One trend that we absolutely love right now is the Grandmillennial style, a.k.a. Granny Chic, an eclectic style with historical influences from Chinoiserie through to art deco and on to mid-century design. It's a versatile look that can be dialled up or down, and easy to work into existing interiors.
Our homage to this fabulous trend is our new Deeply Dishy Bed in Velour Aquamarine with a contrasting mattress in Victorian Rose, shown below alongside a handful of beautiful items to set the tone …
Charley Chau's Deeply Dishy Bed in Aquamarine and Victoria Rose has a contrast mattress so that you can choose to set the bed up as a solid colour or with a Victorian Rose contrast base. The Deeply Dishy Bed in Velour is made with an upholstery quality velour that is fully machine washable. Available in two sizes, with waterproof bed liners, spare covers and replacement mattresses also available. Take a look >