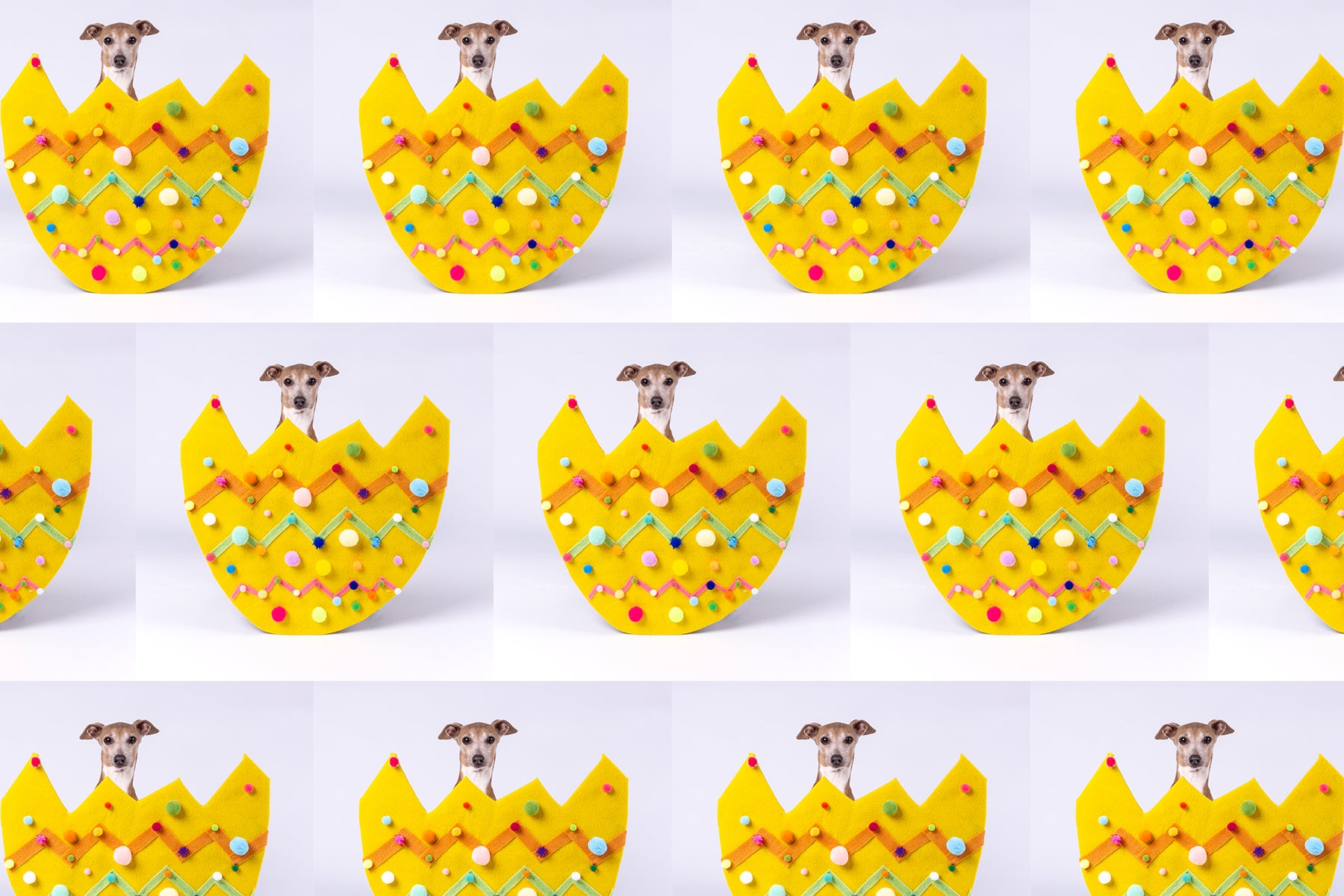 Join our Online Easter Egg Hunt for a chance to win a fab Easter Hamper for Your Dog!
Just for fun, we've organised an Online Easter Egg Hut on our website this Easter weekend and you could win one of three fab Easter Hampers for your dog to enjoy! 
 Each of these fab Easter Hampers is worth over £70 and include a Charley Chau Double Fleece Dog Blanket (Medium size in the colour of your choice) and a selection of canine Easter treats by the wonderful Harley Bears Coco Bites who specialise in making organic coconut oil treats that dogs go nuts for! 
Our Double Fleece Dog Blankets are "can't live without" - perfect for a dog bed, the sofa, the back of car and for a lazy Sunday lunch at the local. Three lucky winners will receive one in their Easter Hamper prize!
To enter the Easter Egg Hunt
Simply hunt for Theo in his Easter Egg on our website! He's hiding in five different locations but the home page and all blog pages are excluded as that would be too easy! You only need to find him once to enter! He looks like a bit like this but maybe a bit different:
Once you've found him, copy the web page address of the page where you found him and then post your entry in our entry form below before midnight (BST) on Easter Monday, 18 April 2022! 
The names of the Winners will be announced here on our blog, Facebook and Instagram on Tuesday, 19th April 2022. Good luck! 
Ready, steady ... GO!
Terms and Conditions of Entry
This Easter Egg Hunt Competition is just for fun so we'll keep this brief!
No purchase is necessary for entry.
Entries must be received by midnight (BST) on Monday, 18 April 2022.
All entries that correctly identify where Theo and his Easter Egg are hiding will be entered into the prize draw. the home page and all blog pages do not count as that would be too easy!
Three winners will be drawn at random and their names plus the names of their dog(s) will be announced on our blog (www.charleychau.com/egg-hunt) and on our Facebook (www.facebook.com/charleychau) and Instagram (www.instagram.com/charleychau) pages on Tuesday, 19 April 2022. 
A photo of each winners' dogs will also be published with the announcement and by entering this competition you give us permission to publish your photo to our blog, Facebook and Instagram pages.
The prizes offered are three Easter Hampers containing a Charley Chau Double Fleece Blanket in Medium and a selection of dog treats that are for canine consumption only.
Each Winner will receive one hamper.
If a Winner's preferred colour of blanket is not available for any reason we will contact the Winner and ask them to choose an alternative colour. 
The Hamper prizes will be shipped by courier to each of the winners free of charge by Charley Chau.
No cash alternatives, product swaps or any other alternatives are available.
And that's it! Good luck!