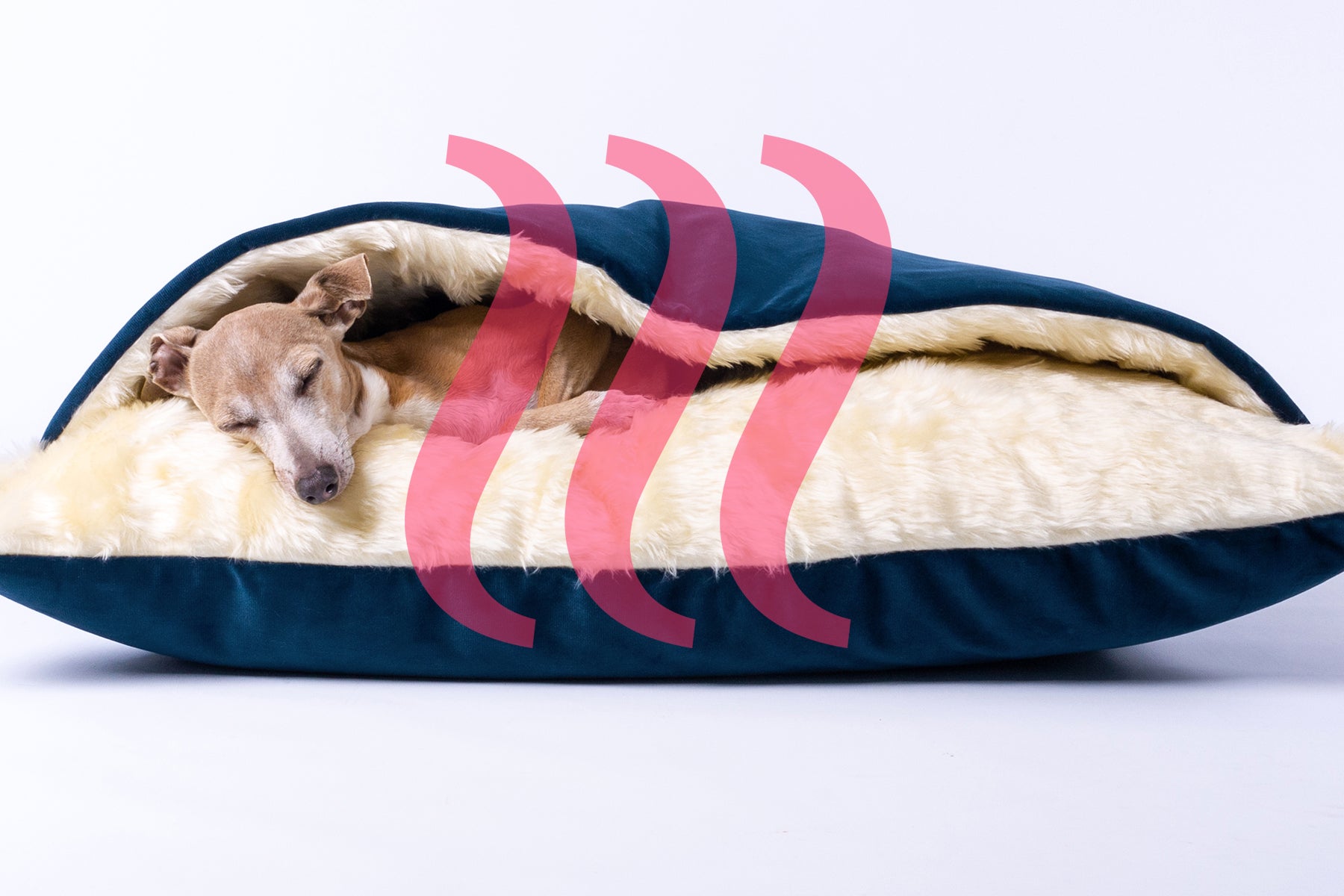 Just dropped: the Winter Warm Snuggle Bed
Our signature Snuggle Bed just got even cosier with the launch of our new Winter Warm Snuggle Bed
It looks like our classic Snuggle Bed that was launched back in 2010 with its stitched-in blanket top but the Winter Warm Snuggle Bed has an extra warm, padded duvet top to deliver extra warmth and cosiness all winter! 
Christine explains how the duvet top is constructed in the video above ... we've used an insulating layer of 9oz wadding, the kind of wadding used in human quilts and bedspreads except warmer, to create the extra warm duvet top to make the Snuggle Bed super toasty! 
Around this time every year millions of us up and down the country are trying to decide when to swap our summer duvets for our winter duvets … well, if your dog is a burrower then don't forget to think about swapping their duvet too! 
The Winter Warm Snuggle Bed is available now in three sizes in two of our most popular fabrics and colour ways: Faroe Nimbus Grey (above) and Velour Midnight (below)
Spare Winter Warm Snuggle Bed Covers also available
Existing Charley Chau customers who already have a Charley Chau Snuggle Bed may be pleased to know that Spare Winter Warm Snuggle Bed Covers are available on their own so that you can swap a Winter Warm Snuggle Bed Cover onto your dog's existing bed and switch back to the classic cover once we're through the cold season!
Take a look: