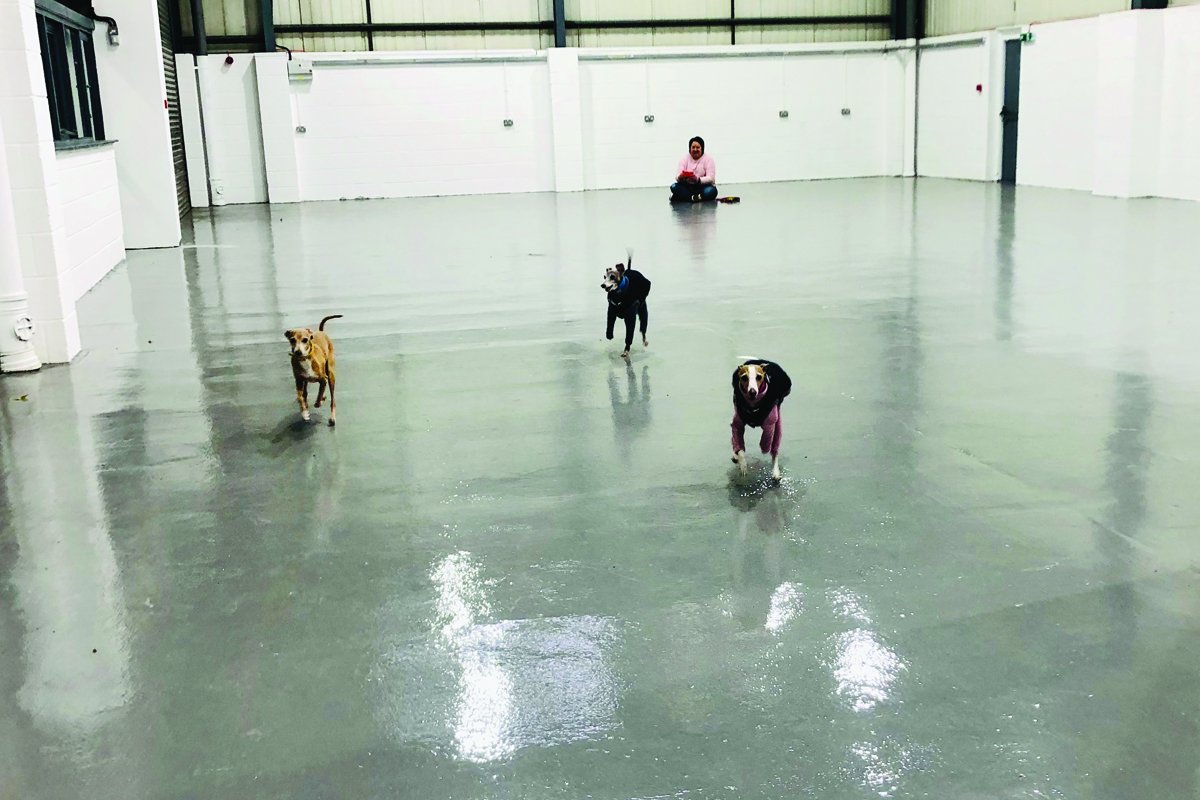 Operation MOVE: 14 – 25 October 2019
Update at 19 October 2019: our move is complete one week ahead of schedule! Orders are being dispatched without any move-related delays. New phone lines and broadband are not yet installed but we have internet access & the landline is diverted to our work mobile do you should be able to contact us as usual!
-------------------—------
Update at 18 October 2019: We're in! We've managed to move our entire office and warehouse this week ahead of schedule! We have a lot of unpacking and organisation to do now! 
----------------------------
It's an exciting time for Charley Chau – we're moving our office and warehouse to new premises this month! We remain open and will continue to dispatch orders but please bear with us if there is any disruption to our usual service levels.
Tino & Mabel inspecting our new office
Move fortnight: 14 – 25 October – there may be some disruption to our services
Please bear with us over the fortnight of 14 – 25 October as this is when we are physically moving – all of our beds and blankets, shelving, equipment, desks, computers, phone lines, broadband … everything!
We have made a plan to move that enables us to keep dispatching orders placed on our website but there may still be some disruption with a move of this scale. Please forgive us if we are slower than usual to deal with phone calls, email and order dispatch as we move from one building to another.
We will endeavour to deal with emails and phone calls as quickly as possible, and if there are any unavoidable delays in dispatching orders we will of course be in touch ASAP to advise customers of when to expect their parcel.
Address for Returns and Exchanges
If you need any help at all please email us on hello@charleychau.com or call us on 0161 848 8702. If you need to return any items to us our address details are as follows …
If delivery to us is expected ON or BEFORE Friday, 18 October 2019:
Charley Chau Limited
Unit 16, Astra Road
Astra Business Park
Guinness Road
Manchester
M17 1SU
United Kingdom
If delivery is expected ON or AFTER Monday, 21 October 2019 our address will be:
Charley Chau Limited
Unit F, The Court
Kestrel Road
Manchester
M17 1SF
United Kingdom
Our phone number will remain unchanged (0161 848 8702) and if there is any doubt please call us and we can advise which address to send items to.
Take a look at our new home ... 
It's getting close to ten years since we first decided to turn our quirky little hobby into the small business that is Charley Chau, and we definitely needed a new home that will hopefully be our home for the next ten years. 
We're moving to a building that is just around the corner from our existing premises but there is an enormous amount of work to be done to get us moved, set-up and fully operational so please bear with us while we work on getting our new building and set-up for the next phase of life at Charley Chau!