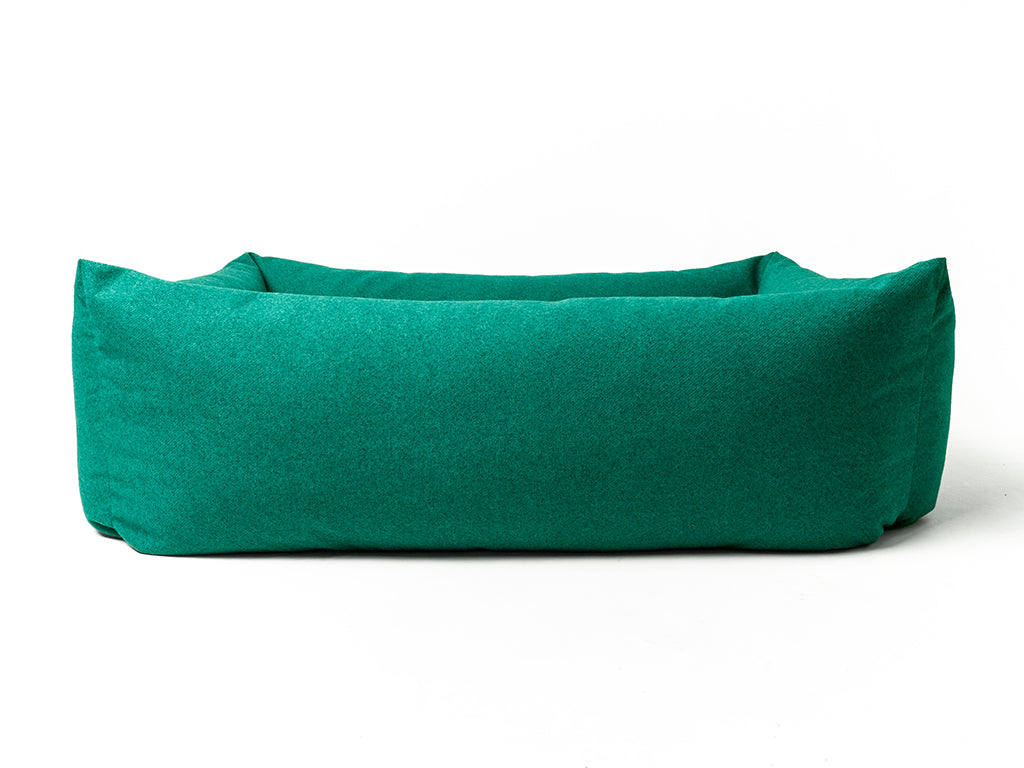 Preview: A New Bed For Our New Decade
Very excited to share a preview of the latest luxe dog bed to join our collection - The Bliss Bolster Bed by Charley Chau
The Bliss Bolster Bed is a bed we've been thinking about for the last decade, it's a bed that brings us full circle since our launch in 2010. 
We launched Charley Chau  ten years ago with our signature Snuggle Bed, a bed we sat down to make on the sitting room floor with no idea that it would lead to founding Charley Chau. But it was buying yet another poorly made, and very expensive dog bed that was the final straw and made us pick up needle and thread ourselves.
That fateful bed - the last one we bought before making our own - was a bolster style dog bed. So while the Snuggle Bed was the bed we launched our company with, it was a badly made bolster style bed that set us off.
We've waited a long time to launch this bed and we've distilled ten years of experience of designing and making luxe dog beds into what we think is the best bolster bed that is available anywhere, and there is more to come on the Bliss Bolster Bed too. The preview doesn't quite tell the whole story ... after all, we need to keep some element of surprise for our big launch in September!  
The Bliss Bolster Bed will be available in early September 2020 in three sizes and five beautiful colourways from £225.00. As you'd expect from Charley Chau the whole bed is machine washable with waterproof bed liners, spare covers and replacement parts available too.
We're not going to give too much away at the moment but we will definitely share more closer to launch in early September 2020! 
In the mean time ...
For a chance to win one of three Bliss Bolster Beds enter the #mycharleychau 10th Birthday Competition!