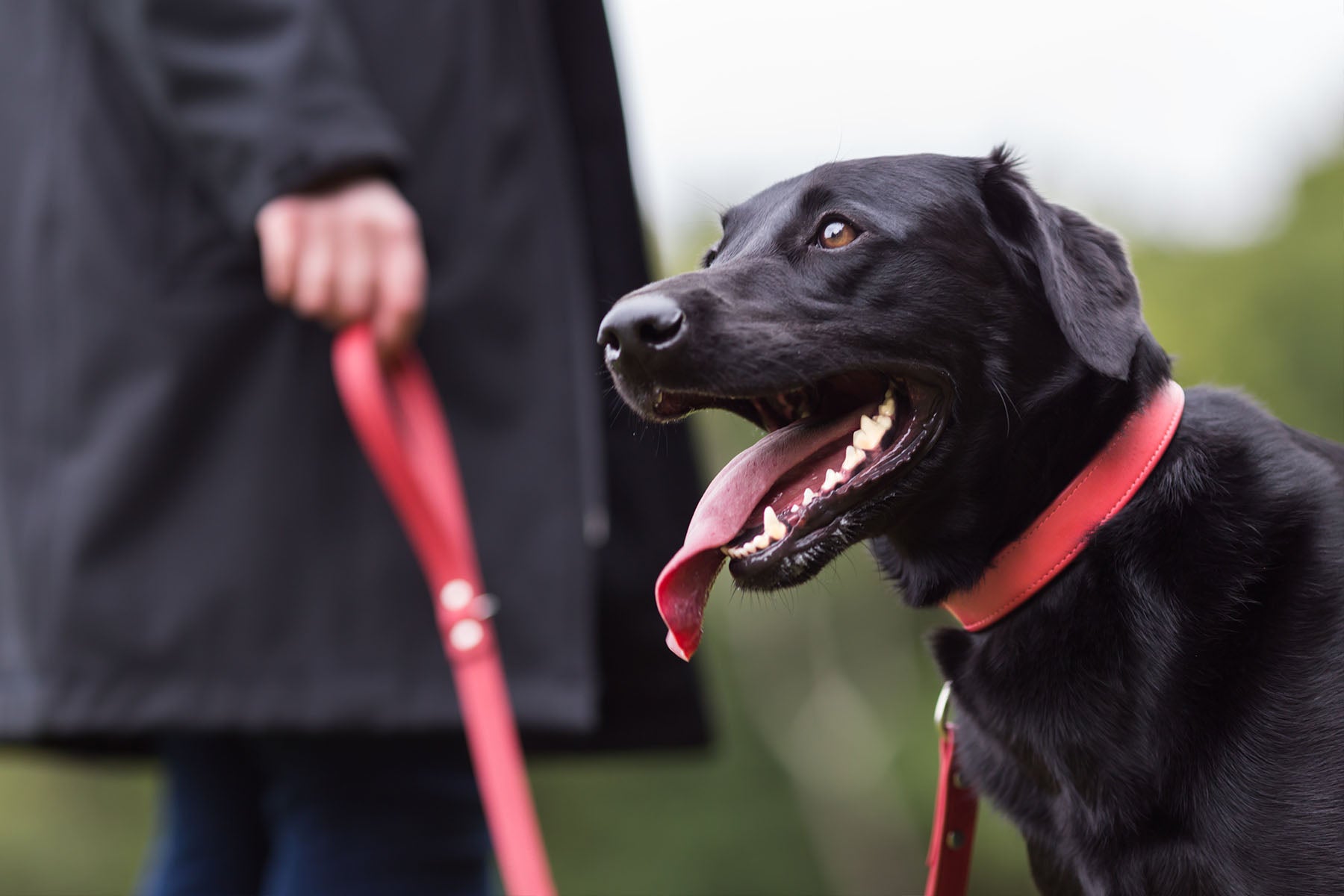 Ten of the Best - Petiquette Collars
One of our 'Ten of the Best', celebrating brands and brilliant people doing amazing things for the love of dog. We catch up with  Geoff Thompson, founder of Petiquette Collars ... 
Why we love Petiquette: Where do we start?! We've been personal customers of Geoff's since 2010 and we loved his hand-made leather collars so much that we launched Petiquette's plain Leather Dog Collars on our own site in 2012 and we still think that they are the best bespoke, hand-made leather collars that you can buy for every day.
Our own dogs have grown up in Petiquette Collars!
When did you launch Petiquette and why?
I started working in the background on the business in August 2009 but the site actually went live on Christmas Eve 2009. Having never sold online before I didn't know at all what to expect, so I spent the whole of the Christmas holiday staring at a website waiting for the orders to pour in!
I had been unable to source a collar that I felt was individual enough for my Westie, Harry. My brother had introduced me to leather working, so I decided to give it a go and found it was something that I really enjoyed. After a little while people started commenting on the collars Harry was wearing and asking where they could buy them. I was facing redundancy from my job at the time, so thought it was as good a time as any to take the plunge and become self-employed.
What is your signature product? Why do you think customers love it so much?
My Swarovski crystal collar designs are definitely the collars that most of my customers keep coming back for. Something that I'd said to myself from the beginning was that I wanted to let people design their own collars and really add a stamp of individuality whilst offering the functionality of a collar made with high quality components.
With such a wide range of leather and crystal colours and sizes to choose from, it means that very few collars ever look the same, and the fact that I only use genuine Swarovski crystal and Italian calf leather means that people know the quality is there.
Tell us about a stand out moment or achievement for Petiquette
To be honest there have been lots of little stand out moments along the way but the achievement that I always value the most actually comes from my customers and the way that they talk about me and the little business I've created. I've built up a loyal group of "Petiquette Pack Members" who simply love the collars and the personal service that I like to give to all of my customers. The fact that I've put a little smile on lots of people all over the globe honestly fills me with pride, and it's something I hope I can continue to do for another ten years at least.
What can dogs and owners expect from Petiquette in the future?
I'm always trying to work out new designs or think outside the box of what would work as a dog collar while remaining at the standard people have come to expect from Petiquette, but the one thing that everyone can always expect from me is that no matter how busy things get, how many orders I need to make and send out in a particular day, I always make time for my customers, whether it's just to have a chat about a new furry addition to their family, or to give colour and size advice on which collar they'd like to order next.
Petiquette's full collection of dog collars, cat collars and ID tags is available at www.petiquettecollars.co.uk
< back to 'Ten of the Best' main blog