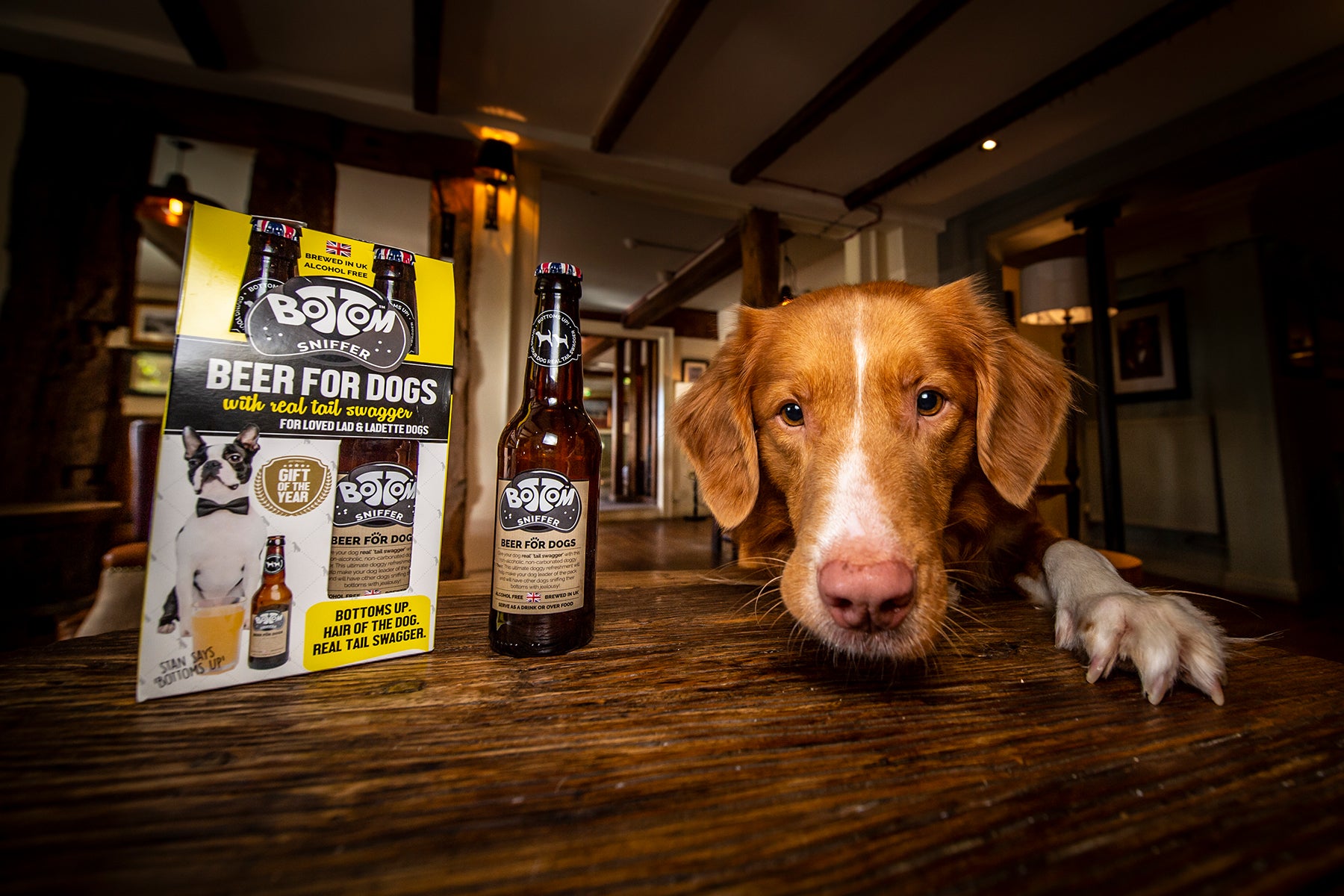 Ten of the Best - Woof & Brew
One of our 'Ten of the Best', celebrating brands and brilliant people doing amazing things for the love of dog. We catch up with Steve Bennett, Co-founder & Managing Director of Woof & Brew ... 
When we celebrated our 10th birthday and put together our doggie afternoon tea hampers, Woof & Brew's Lapdog Souchong Tea simply had to be on the menu! 
Why we love Woof & Brew: a dog drinks company full of fun! When we need something a little bit different as a gift for a canine friend we head to Woof & Brew. With their novel flavours and a focus on health, Woof & Brew are leading the pack with their astonishing canine beverages.
Over to Steve ... 
When and why did you start Woof & Brew?
We were sitting in a dog friendly café in Stratford upon Avon and there were lots of lovely dogs laying on the floor – some had bowls of water next to them. Their owners were drinking herbal teas, all of which had known health benefits and we wondered why our beloved dogs only drank water out of a bowl, could we do something that would improve the health of our dogs through the water that they drink? After extensive research, which was undertaken by veterinary experts on our behalf, we launched our range of healthy herbal teas at Crufts in 2013.
What is your signature product? Why do you think customers love it so much?
Our signature product is probably our Bottom Sniffer Beer. It is fun and healthy and owners like to be able to share special moments with their dogs – having a beer is one of those moments.
Tell us about a stand out moment or achievement for Woof & Brew?
We were fortunate enough to be a featured product in the Apprentice TV series a few years ago – the team that chose our products won the challenge and we were all over the show. It was a wonderful moment for us.

What can dogs and owners expect from Woof & Brew in the future?
We have lots of exciting plans for new healthy drinks and treats for dogs …. Watch this space!


Woof & Brew's fun and healthy range of drinks for dogs is available at www.woofandbrew.com 
< back to 'Ten of the Best' main blog