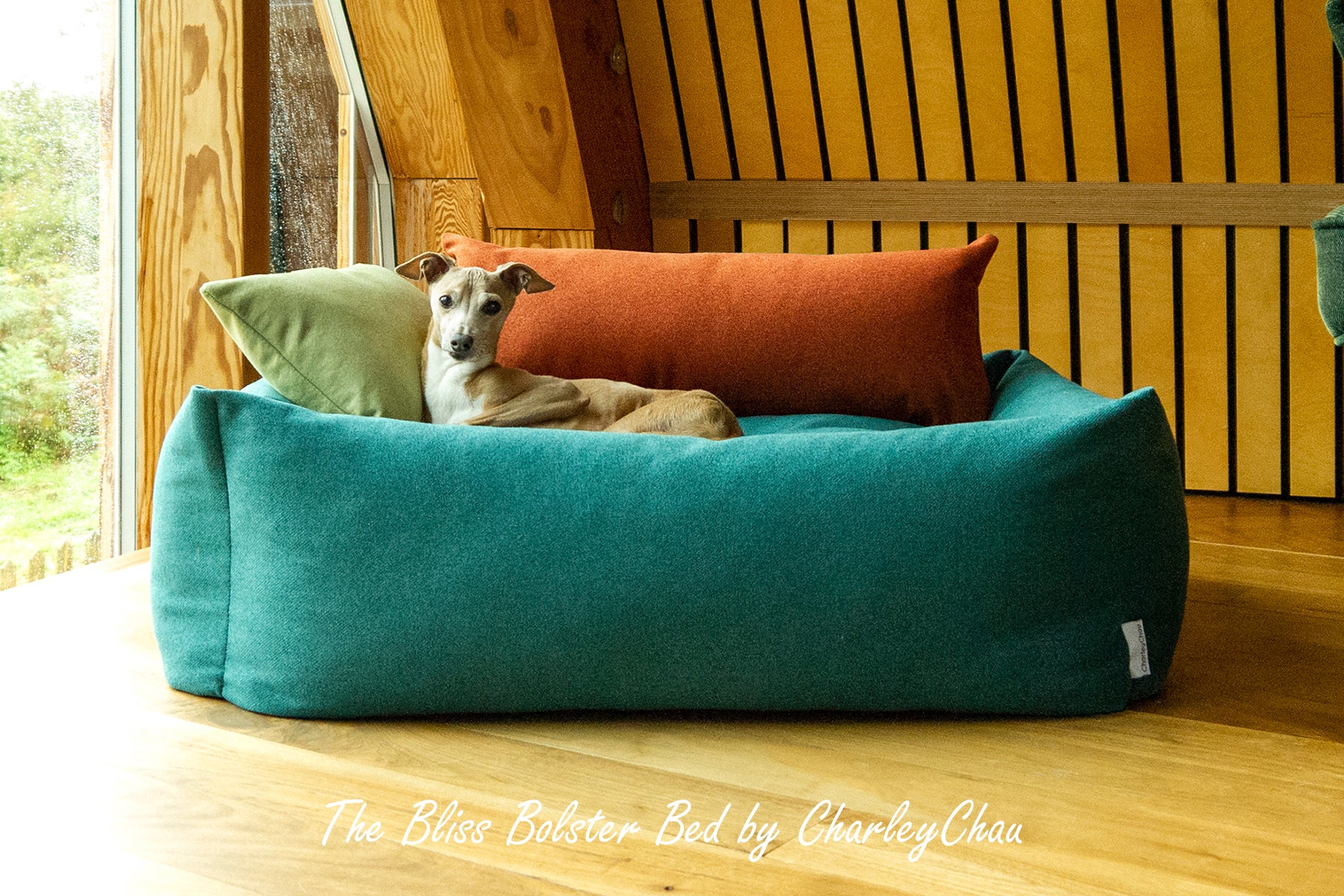 A human size Charley Chau and it's going to Dogstival!
Ever looked at your dog all cosy in their Charley Chau and wished that you could climb in and join them? 
So many of our customers have said to us in the past that their dogs look so comfy in their Charley Chau's that they wish we made our dog beds in human size. Well, that's exactly what we are going to do! 
We're making a big (humungous in fact) Charley Chau Bliss Bolster Bed and it will be at Dogstival for humans and canines to try for themselves!
How big is big? We're talking really BIG!
The BIG Bliss Bolster Bed measures just over 2.5m long and 2m wide and the mattress inside the bed is the same size as a human king-size mattress!
The BIG Bliss Bolster Bed measures just over 2.5m long x 2.0m wide! 
Totally barking but for a good cause - raising money for Pets As Therapy
While the idea of making The BIG Bliss Bolster Bed was meant to be fun and a bit bonkers, on a more serious note, we're also hoping to raise lots of money for  Pets As Therapy (www.petsastherepay.org).
Visitors to Dogstival - human and canine - will be able to climb into The BIG Bliss Bolster Bed to try it out for themselves, grab a selfie, and we hope the lovely Dogstival crowd will donate to Pets As Therapy to help fund their amazing work!
So is it actually a dog bed or a human bed that looks like a dog bed? 
The BIG Bliss Bolster Bed is a genuine Charley Chau dog bed but huge! We've literally scaled up the design of the canine size Charley Chau Bliss Bolster Bed, which we launched to mark our 10th birthday in 2020, and super-sized it. All of the materials used to make The BIG Bliss Bolster Bed are exactly the same as the materials used in our canine size collection of luxe dog beds.
Humans visiting Dogstival who want to try it out will experience exactly what a Charley Chau feels like for their dogs! 
Join the fun - at Dogstival & on social
Come along to Dogstival and experience The Big Bliss Bolster Bed yourself! But if the New Forest is too far for you to travel, never fear ... we will share lots of photos and video on our social profiles so make sure you follow us to join in the fun! 
  @CharleyChau
The BIG Bliss Bolster Bed by Charley Chau will be revealed at Dogstival on 5 & 6 June 2021, Burley Park, Hampshire. To find out more about the event, and to book tickets head to: www.dogstival.co.uk