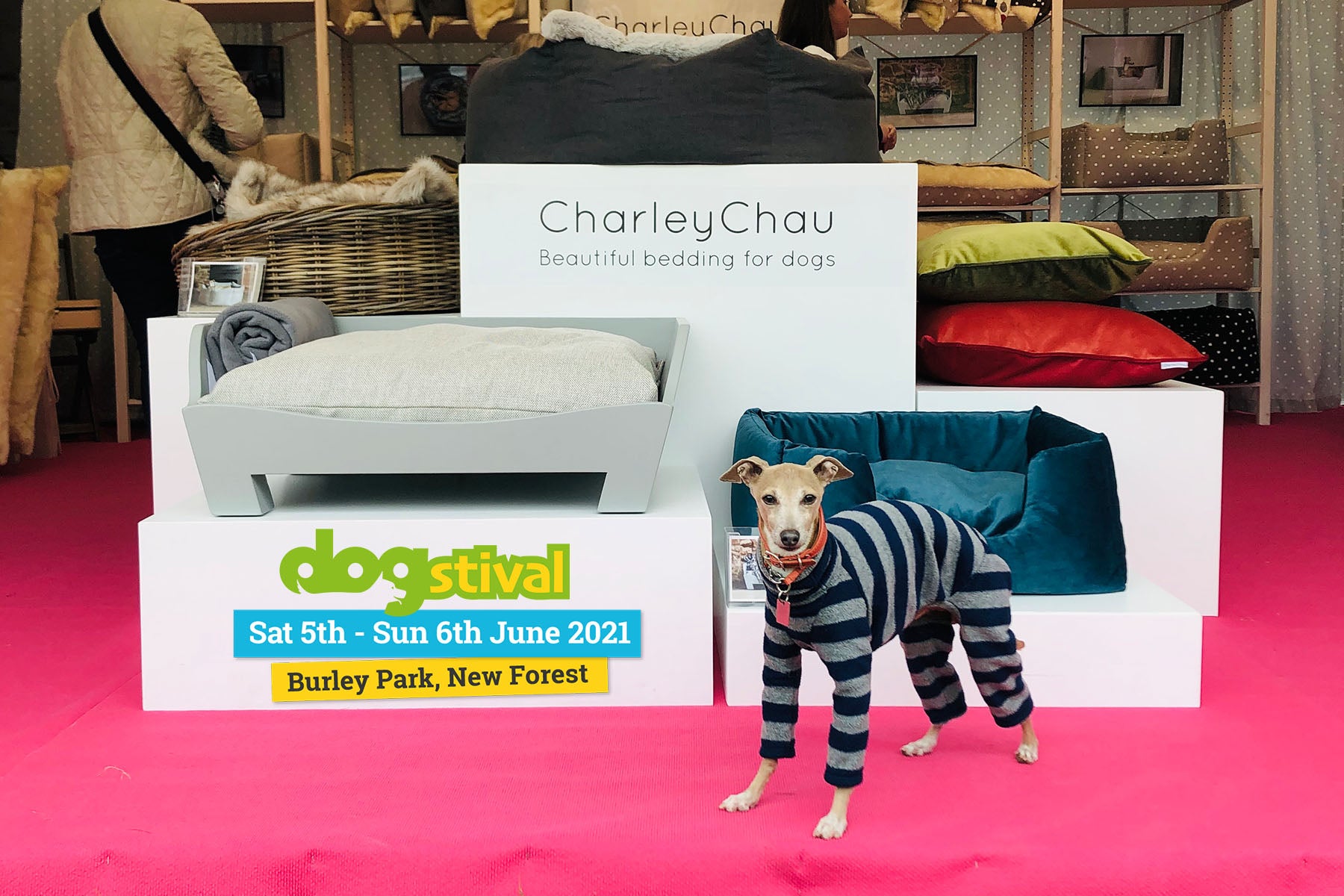 Dogstival 2021 Ticket Draw - Winners Announced!
We're delighted to be announcing the winners picked at random from the zillions of entries in Charley Chau's Dogstival Ticket Giveaway.
Dogstival is on 5 & 6 June 2021 at Burley Park in the New Forest and we can't wait! Congratulations to twenty lucky winners named below - we will be in touch shortly by email to confirm that you will each receive pair of complimentary tickets to Dogstival courtesy of Charley Chau!
Thanks to all who entered and if you've not been drawn as a winner we hope that you'll still join us at the coolest dog event of the summer!
Dogstival, Burley Park, New Forest, 5 & 6 June 2021: www.dogstival.co.uk
BIG news from Charley Chau at Dogstival ... 
Keep your eyes peeled for some BIG news we'll be sharing about Charley Chau at Dogstival via Facebook and Instagram. Here's a clue ... ever looked at your dog snoozing comfortably in their Charley Chau and wondered just how cosy it really is? Ever thought about climbing into your dog's Charley Chau for a power nap? If only there was a Charley Chau made in human size ... 
Make sure you keep an eye on our Facebook and Instagram pages for some BIG news in the run up to Dogstival! 
And the winners are... 
Katy Ayres, Christine Balfour-Lynn, Carla Beckerley, Tibor Bokor, Julie Bramble, Jean Cox, Molly Duerden, Tony Ellis , Emily Fletcher, Janette Forster, Caroline Godfrey, Jessica Guest, Sarah Haden, Rebecca Hudson, Helen Jones, Jane Latus, Zoe Lenton, Fern McQuillan, Dennis Tiong and Eleanor Watt.
Congratulations to you all! We will contact all of our winners on Tuesday and Wednesday, 24 & 25 May by email to confirm your free tickets :-) 
Can't wait to see you at Dogstival - it's going to be BIG!!! 
More info: www.dogstival.co.uk