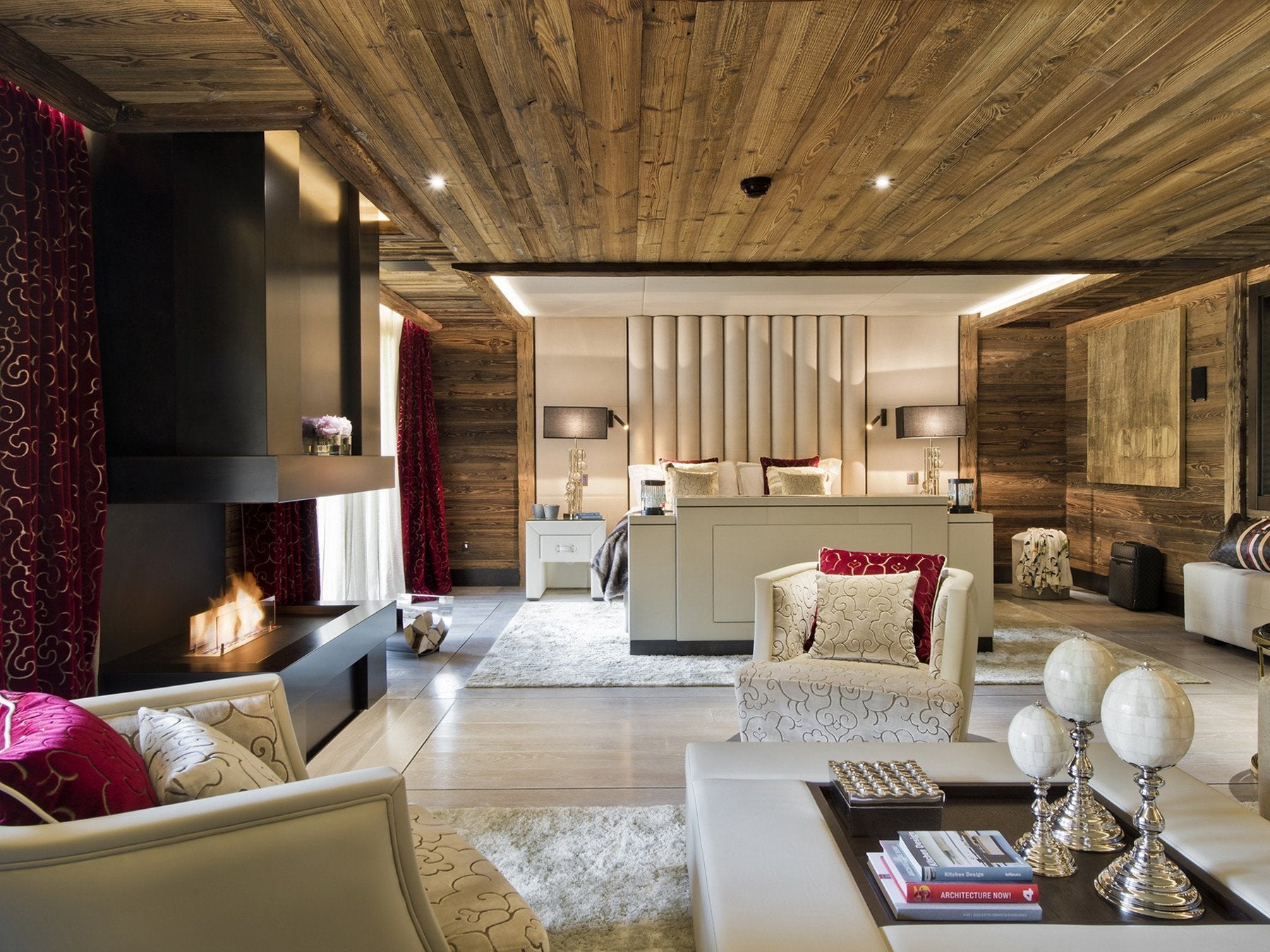 Gorgeous holiday destinations where you don't have to bring your own (dog) bed!
With the long Easter weekend upon us, our thoughts turned to holidays so we've put together some inspirational holiday destinations for you and your hound. Not just any old dog-friendly destinations though, these are places where your dog can expect to stay in Charley Chau comfort without you needing to lug dog beds or blankets around! 
Luxe Pampered Pooch City Break: St Pancras Renaissance Hotel, London, UK - hounds & humans
For a fabulous luxury city break head to London's St Pancras Renaissance Hotel – an iconic London landmark which delivers five star luxury for both you and your hound!
Book the St Pancras Pampered Pooch City Break, staying in a Junior Suite, and your dog will sleep in Charley Chau comfort on one of our deep-filled Day Bed Mattresses draped with a luxe Charley Chau Faux-Fur Blanket.
Your dog will also be spoilt rotten on arrival with a Woof-Box filled with treats, toys and accessories – a whole new approach to in-room entertainment! The Pooch City Break Package also includes a two hour training class with City Dog!
Discover & book: St Pancras Renaissance Hotel - Pampered Pooch City Break
Cosy, chic, rural retreat - The Parisian, Rutland – hounds & humans
If a cosy, intimate cottage retreat in the country is more your thing then the Parisian could be just the thing.
The Parisian - a gorgoeus, cosy cottage for a secret hideaway weekend with your dog
The Parisian is a dog-friendly cottage managed by Unique Home Stays (www.uniquehomestays.com, t: + 44 (0)1637 881183) that sleeps two humans plus one hound in a charming interior with a cosy, chic New England feel. The cottage is just two miles from Stamford, a gorgeous Jacobean and Georgian town named by the Sunday Times in 2013 as the best place to live in the UK. And there's gorgeous countryside all around for  beautiful, rambling walks with the dog.
Your dog's sleeping arrangements are well taken care of at the Parisian with a Charley Chau Raised Wooden Dog Bed and luxury Day Bed Mattress to snooze away on!
Discover and book: The Parisian via Unique Home Stays 
Off-piste glam in a league of its own – Ultima Gstaad, Switzerland - hounds & humans
The Signature Suite at Ultima Gstaad - off-piste has never looked this good!
Gstaad is one of the most glamourous ski resorts on earth, a winter playground for A-list celebs and royalty for decades. In a resort renowned for seriously luxe hotels, 2016 saw the opening of Ultima Gstaad – a five star boutique hotel that has set a new standard in off-piste luxury, in even this most salubrious of ski resorts.
Just in case you tire of luxuriating in your suite or private residence, there's a rather beautiful bar and restaurant should you feel the urge to belnd in with the beautiful folk
Eleven suites and six residences, all individually designed and decorated to cater for your every need. Your dog gets to sleep in Charley Chau comfort courtesy of a luxury Day Bed Mattresses and Faux-Fur Blanket and will be welcomed with a some lovely treats and toys to help them settle in!
Discover and book: www.ultimagstaad.com
Does your dog take their Charley Chau bed or blanket 'on tour' when they're away from home? Do post pics as we love seeing our customers snuggled up in their own Charley Chau beds and blankets! Tag us @CharleyChau or #CharleyChau on Facebook or Instagram!