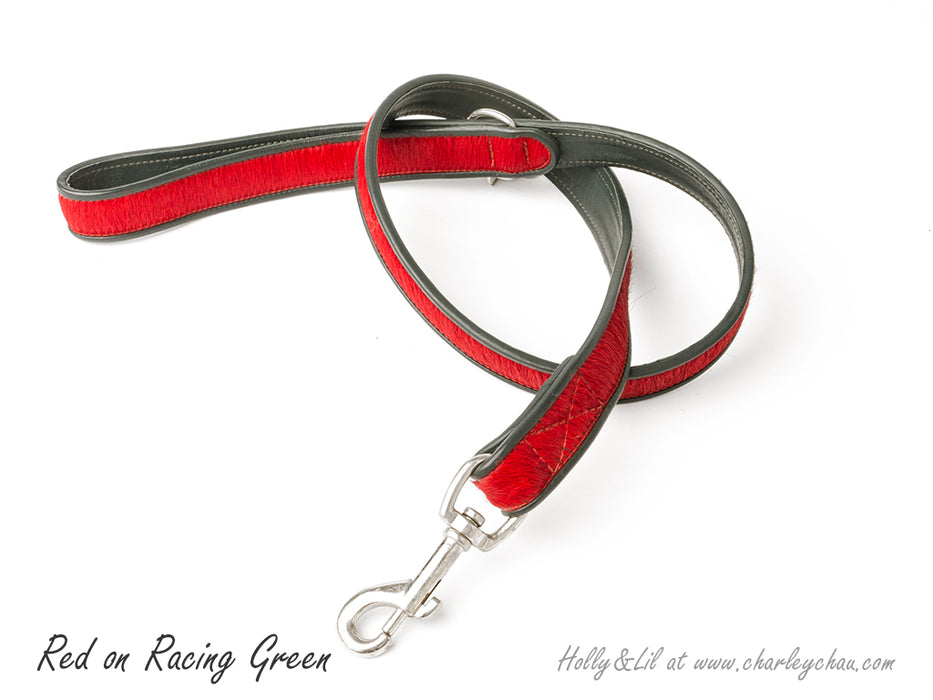 Brightside Dog Leads by Holly&Lil
Original price
£65.83
-
Original price
£65.83
Brightside Dog Leads are the perfect match for Holly&Lil's Brightside Dog Collars
Brightside Dog Leads are available in three widths and five fabulous colourways - bold and bright and great fun every day. 
Each lead has a trigger clasp to attach to a dog collar, and there is a useful D-ring at the base of the hand loop, fitted with a Holly&Lil tag, to which poop bag holders can also be attached. 
Brightside Leather Care 
To keep the leather in peak condition, use a good quality leather balsam to treat the leather from time to time.
If your Brightside Lead needs to be cleaned, rinse under cold or lukewarm water; use a mild shampoo if necessary and rub gently. Pat dry with a soft towel – soak up as much water as possible. Dry naturally away from direct heat. 
If your dog is treated with any topical medicines in the neck area, please do not use the lead with your dog for at least 48 hours - this includes when treating with "spot on" type flea/tick treatments. Some medicines contain strong chemicals that can affect the leather on the collar.
Sharp Nails Warning
While the hair-on cow skin is a strong natural material, please be advised that dogs with small, sharp, needle-like claws who like to scratch may damage the cow skin and leather, just as scratching any material with sharp, needle-like nails would.
Delivery
The sizes offered on our website are usually delivered in the UK within seven days from the date of order. Deliveries outside the UK usually take 2-3 weeks depending on the destination country. If you require an express delivery service please contact us for a shipping quote.
Need something else?
If your dog's collar size is not listed please contact us as we may still be able to help.