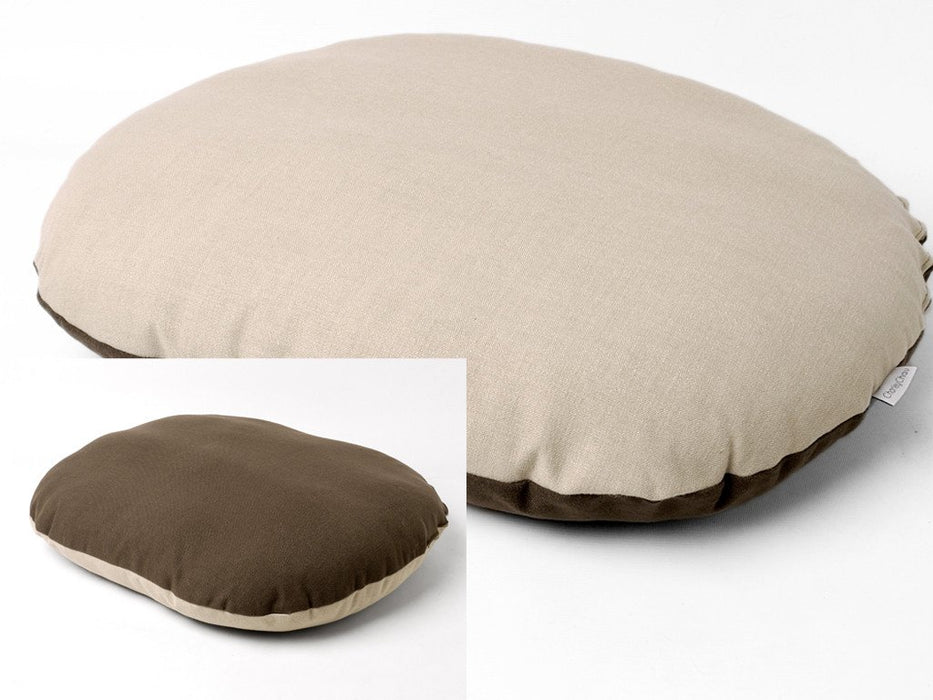 Spare Oval Dog Bed Mattress Covers
Original price
£29.17
-
Original price
£75.00
Spare Covers are fab so that you don't need to rush on wash day!
We like to make life as easy as possible at Charley Chau which is why spare covers are available for all Charley Chau Dog Bed Mattresses.
This two-tone oval bed cover in Stone and Coffee is made to fit all Charley Chau Oval Dog Bed Mattresses. The fabric is an upholstery grade fabric so it's heard wearing and robust but easy on the eye and easy to work into your home interior.
Made in England with love.
Sizing
Available in five sizes, approximate dimensions (Length x Width x Height cm at longest/widest points):
Extra Small - 50x39x12cm
Small - 58x48x12cm
Medium - 73x60x15cm
Large - 80x70x18cm
Extra Large - 96x80x18cm
Washcare guide
Our Oval Mattress Covers are made with an upholstery grade fabric that is an 85/15% polycotton blend. The cover has a zip closure making it fully removable and is machine washable at up to 30 degrees. Dry naturally. If required, iron on a low heat setting.