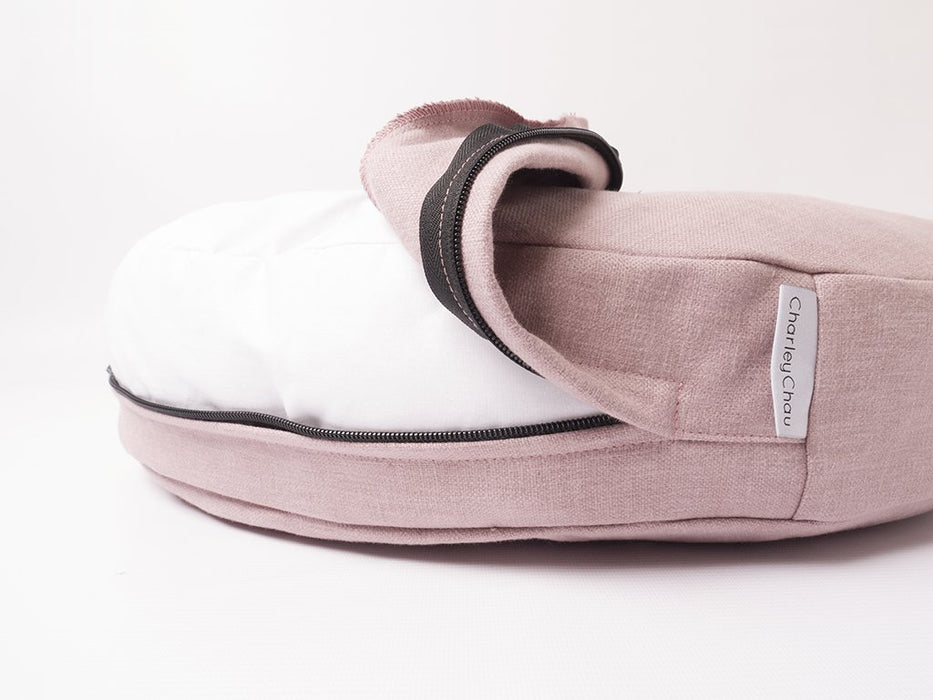 Spare Covers: Round Mattress & Ducky Donut Dog Bed
Original price
£54.17
-
Original price
£170.00
Spare covers are fab to have on hand so that you never have to rush a wash through! 
Important Stock Notice: Our Medium Elephant Side and Round Covers are currently out of stock. Please email hello@charleychau.com for an expected restock date.
The Ducky Donut Dog Bed has fully removable outer covers on both the bed sides and the round mattress in the base of the bed and spare covers for both are available - either as a set or individually as you require.
It's particularly handy to have a spare cover for the round mattress section of the Ducky Donut Bed as it means that your dog will never need to go without a bed to sleep on as your dog can use the round mattress on its own while you are washing the covers on the donut sides! 
The outer covers for our Ducky Donut Bed are made with Cosmo, an upholstery quality fabric that is lovely and soft to touch but tough enough to upholster human sofas and armchairs! 
Made in England with love.
Sizing on Ducky Donut Bed Spare Covers
The spare covers for the Ducky Donut bed sides and round mattress are sized to fit the Charley Chau Ducky Donut Dog Bed.
Round Mattress (that also sits in the base of the Ducky Donut Dog Bed) 
Small - approx. 55cm diameter
Medium - approx. 65cm diameter
Large - approx. 80cm diameter
Ducky Donut Dog Bed Sides
Small - base approx. 60cm diameter
Medium - base approx. 75cm diameter
Large - base approx. 90cm diameter
Washcare
As you would expect from Charley Chau, the spare covers for the Ducky Donut Bed are machine washable.