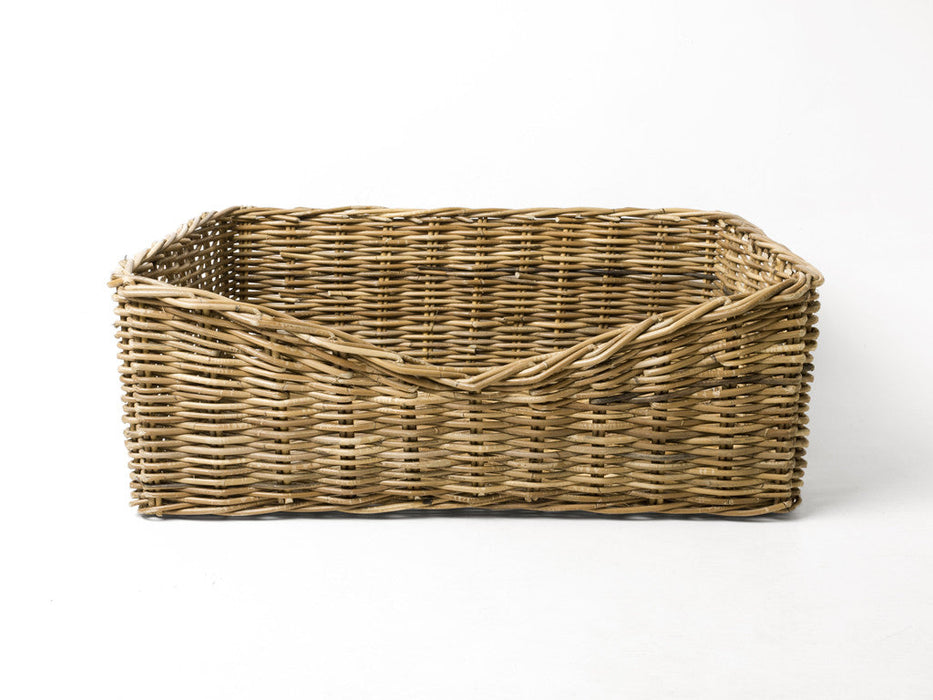 Rectangular Rattan Dog Basket - Greywash
Original price
£125.00
-
Original price
£175.00
Our gorgeous Greywash Rattan Basket in neutral, olive-grey tones
Important Stock Notice: Our Medium & Large baskets are currently out of stock. Please email hello@charleychau.com for an expected restock date.
Our Greywash Rattan Basket is a gorgeous rattan basket in which you can create your dog's perfect dog bed!
Rattan is a beautiful natural cane - strong, flexible and durable - rattan can cope with much more "kicking-around" than the willow traditionally used in basketry in the UK. It's also very easy to keep clean – wipe with a damp cloth or take it into the garden and spray down with a hose pipe!
Charley Chau Rattan Dog Baskets are hand-woven to the highest standards in Indonesia where most of the world's rattan is grown hence we broke our Made in England rule!
Available in three sizes as basket only or as a Dressed Rattan Basket with our luxury mattress and coordinating bed bumpers.
Rectangular Rattan Dog Basket Sizing
Please allow for some variance in the dimensions as this basket is hand-woven using natural canes. Approximate dimensions (internal // external cm):
Small – 64x47x24cm // 68x50x24cm 
Medium - 72x55x31cm // 78x59x31cm
Large - 100x68x34cm // 104x75x34cm
For help choosing the right size basket for your dog please see our Dog Bed Size Guide.
Care guidelines
Charley Chau Rattan Dog Baskets can be wiped clean with a damp cloth, or sprayed down with a hose pipe. Allow the basket to dry naturally in  a well ventilated room our outdoors in the sunshine if the weather allows!