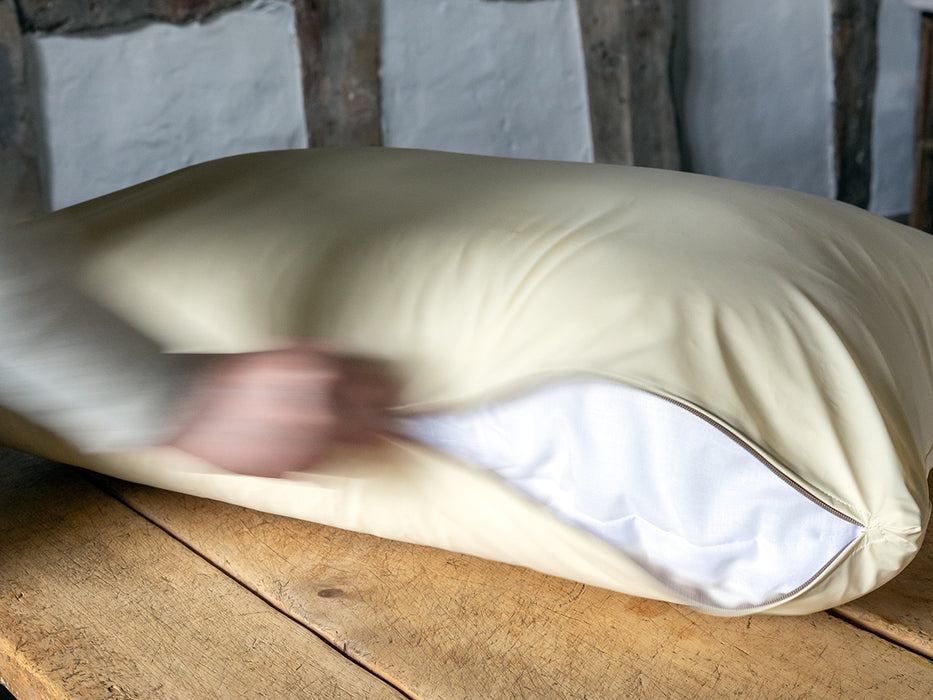 Waterproof Dog Bed Liners Rectangular & Oval
Original price
£12.50
-
Original price
£29.17
Waterproof Mattress Liners are perfect for keeping the mattress in your dog's bed cleaner for longer so you don't have to wash the mattress as often!  
All Charley Chau mattresses are available with a Waterproof Liner as an option. Waterproof Liners obviously protect your dog's mattress inner from moisture but they also help to keep out animal dander and all the dust and dirt that may settle in a dog bed mattress so that the mattress stays cleaner for longer - which means a more hygienically clean sleeping environment for your dog and less washing for you! 
The fabric used in our Waterproof Bed Liners is technically brilliant - waterproof but also breathable - and more commonly used to make pillow protectors for hospitals. The fabric has a soft "handle" and doesn't rustle i.e. it's not a "crunchy" fabric. 
We particularly recommend Waterproof Mattress Liners for large size Charley Chau beds as large mattresses tend to be too large for a domestic washing machine and and need to be sent to be washed in a large capacity machine.
With a Waterproof Mattress Liner, even the muddiest of country dogs can have a smart Charley Chau Dog Bed.
Made in England with love.
Rectangular Waterproof Liners
To fit the mattresses in our Snuggle Beds, Day Beds, Deeply Dishy Beds, Bliss Bolster Beds and Mattresses for Dog Crates. 
Rectangular - Small - 63x52cm
Rectangular Medium - 78x59cm
Rectangular - Medium PLUS - 82x68cm
Rectangular - Large - 102x78cm

Oval Waterproof Bed Liners

To fit our Oval Dog Bed Mattresses.
Oval - Extra Small  - 50x39cm


Oval - Small  - 58x48cm

Oval - Medium  -  73x60cm

Oval - Large  -  80x70cm

Oval - Extra Large  -  96x80cm
Round Waterproof Bed Liners
To order a Waterproof Liner for a Round Mattress please go to: Waterproof Bed Liners for Round Mattresses & Ducky Donut Dog Bed.
Wash care guide
Machine washable on a gentle synthetics cycle up to 60 degrees. Dry naturally or tumble dry on a low heat setting. Please bear in mind that gentle wash cycles and lower temperatures can help prolong the life of any fabric.
For more info on wash care please see our blog: Nerds Guide to Wash Care Labelling.