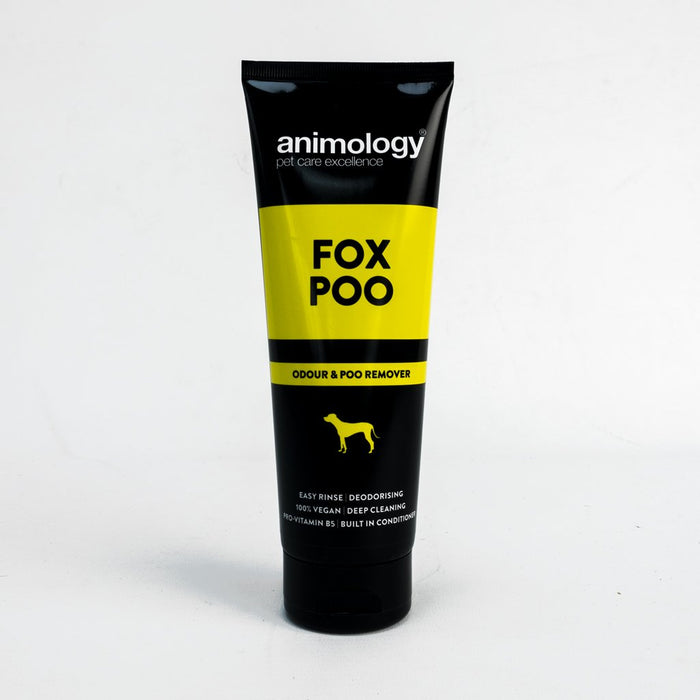 Animology Fox Poo Shampoo (250ml)
Sold out
Original price
£4.58
-
Original price
£4.58
'Eau de Fox' no more. Animology's Fox Poo Shampoo is an award-winning, deep-cleaning dog shampoo for removing fox poo and other strong odours from your dog. This is not our regular dog shampoo but we keep a bottle in the bathroom for 'extra strong' emergencies.

Fox Poo Shampoo has a deep-cleaning and deodorising formulation and built in conditioner for a healthy coat. Suitable for all breeds.
If your dog fits then we advise you to wash your dog in a bath tub using a hand shower and lukewarm/warm water to ensure a thorough rinse. Do test the water temperature on your own skin. If it feels hot to you then it will almost certainly feel hot to your dog. Err on the side of caution and go for lukewarm - warm water.