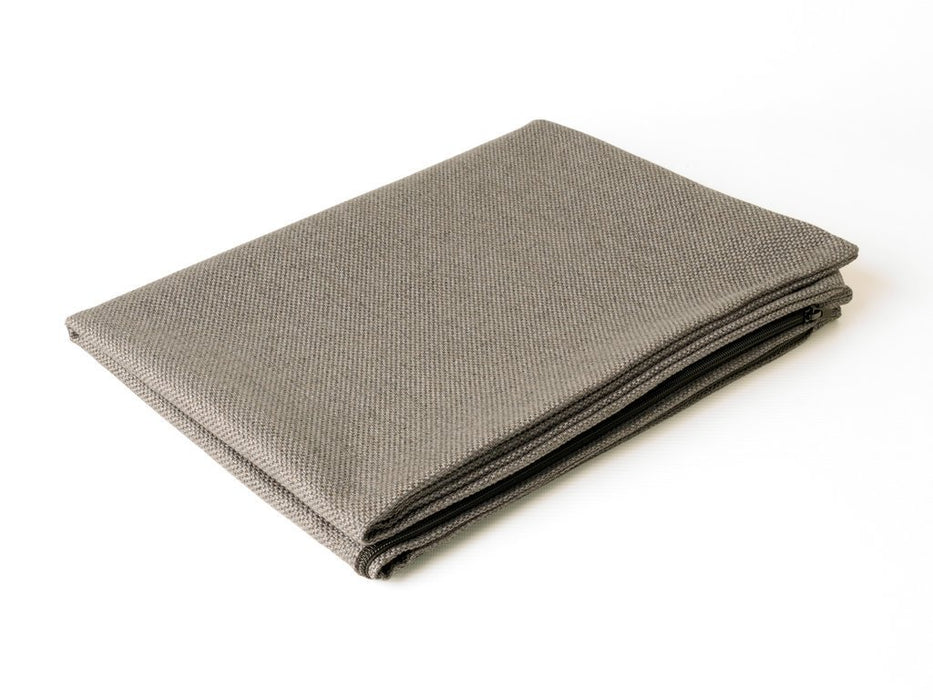 Spare Cover in Weave for Day Bed / Deeply Dishy Bed Mattresses
Original price
£41.67
-
Original price
£75.00
Spare Bed Covers for Charley Chau Day Bed and Deeply Dishy Bed Mattresses in Weave
Spare covers are perfect for making life a little bit easier on wash day and having one on stand by means that your dog won't have to go without their Charley Chau bed!
Our Spare Day Bed Covers have a zip closure and fit Charley Chau Day Bed Mattresses and the deep-filled mattresses supplied with our Deeply Dishy Beds.
Spare Covers are available in our Cotton, Velour and Faroe fabric collections.
Made in England with love.
Please note that Weave Havana was discontinued in 2017 and we now have only Medium plus size covers available to order in Havana. 
Sizing on Spare Day Bed Covers
Dimensions are approximate (cm) when placed on a flat surface with no mattress inner inserted.
Small - 60x55cm
Medium - 80x60cm
Medium PLUS - 85x71cm (available in Cotton and Weave fabrics only)
Large - 100x80cm
If your dog is a persistent scrabbler then we recommend that you choose a Spare Cover in an alternative fabric. Weave is a very robust upholstery quality fabric that almost all of our canine customers are 100% fine with but it is a woven fabric with a relatively loose weave and is more susceptible to being "pulled" by persistent scrabblers.
Wash care guide
Velour Covers (upholstery quality 100% polyester velour): machine washable on a gentle synthetics wash up to 30 degrees. Dry naturally. Iron on a low heat setting on the reverse side of the fabric only i.e. turn the cover inside out to iron. 
Weave Covers (upholstery quality 57/43% polycotton blend): machine washable on a synthetics wash up to 30 degrees. Dry naturally. Iron on a low heat setting if required.
Cotton Covers (100% cotton): Machine washable on a cotton wash up to 40 degrees. Dry naturally or tumble dry on a low heat setting. If ironing, iron on a low or medium heat setting.
For more info on wash care please see our nerds guide to wash care.